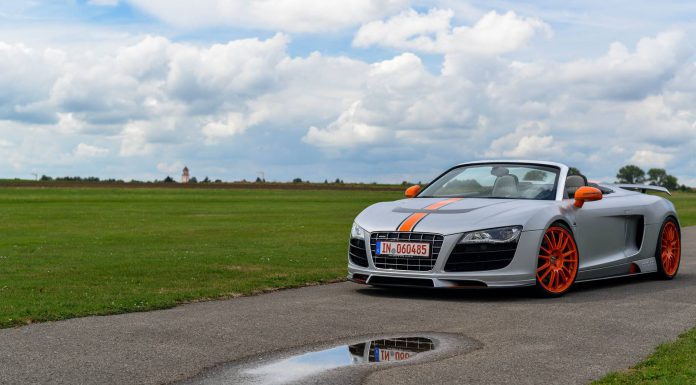 MTM has established itself as one of the finest Audi tuners in the world wit what many describe as near perfect tuning programs. With that said, this gallery reveals a photoshoot based upon one of their latest builds – an Audi R8 V10 Spyder shot by Rob Van Loock Photography.
Some time back, we did a road test on a similar MTM Audi R8 V10 Spyder which had 588hp; this one has a higher figure at 606hp which is similar to that of their Coupe which we also showed you a few months ago. The photoshoot was carried out at the MTM headquarters in Wettstetten, Germany.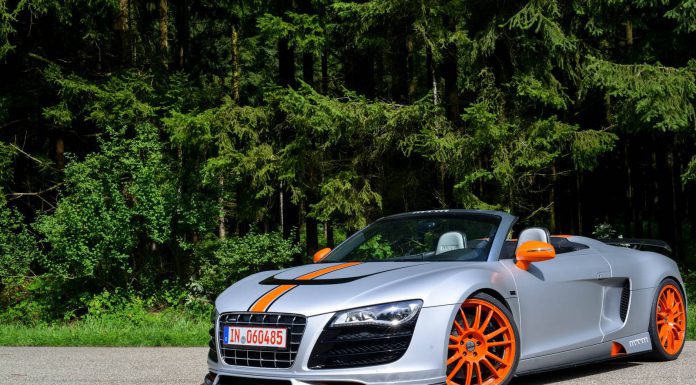 This particular car has unique orange accented parts such as the wheels and mirror covers which stand in contrast to the matte grey body. The enhancements to this R8 V10 include an ECU upgrade to the 5.2 liter V10 engine which increases the power from 525 to 606hp at a 8,000rpm. Torque goes up from 530Nm to 560Nm at 6,500rpm. 0-100km sprint drops from 3.9 to 3.5 sec for the Coupé, and from 4.1 to 3.7 sec for the heavier Spyder. Top speed of both versions is 322km/h, up from 313km/h.
The MTM aero body kit features a new front spoiler lip, side skirts and rear spoiler. They do not replace any of the aluminium bodywork. On the inside, the tuner fitted a set of Recaro carbon fiber racing seats. These lightweight seats save 40kg.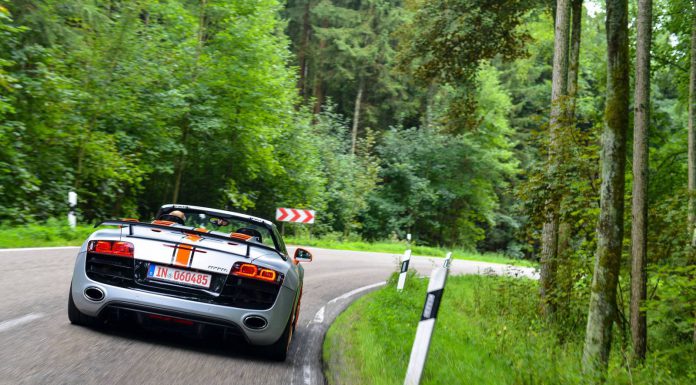 [youtube]http://www.youtube.com/watch?v=jR-XP8XY158[/youtube]