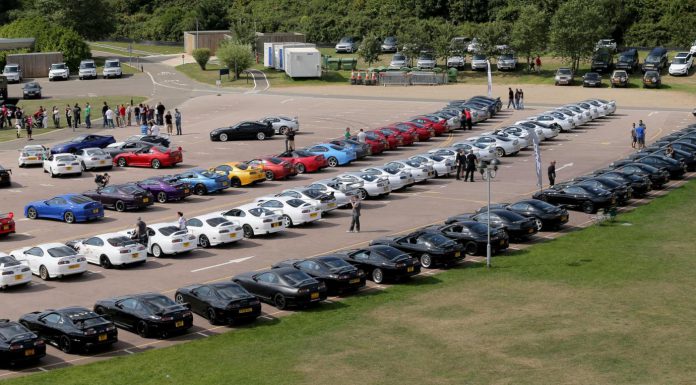 While it may seem hard to believe, the beloved Mark IV Supra just celebrated its 20th birthday.
To celebrate the occasion, the Toyota Supra Owners Club organized a meeting of over 100 Supras. The event, which was supported by Toyota GB, took place yesterday at the Heritage Motor Centre in Gaydon, England.
The final model Supra (the Mk IV) was first introduced to the UK in 1993 following a worldwide reveal at the Chicago Motor Show. At the time, it was the most powerful stock Supra ever built. Modern tuners, however, have been able to takethe Supra platform to truly ludicrous levels of performance.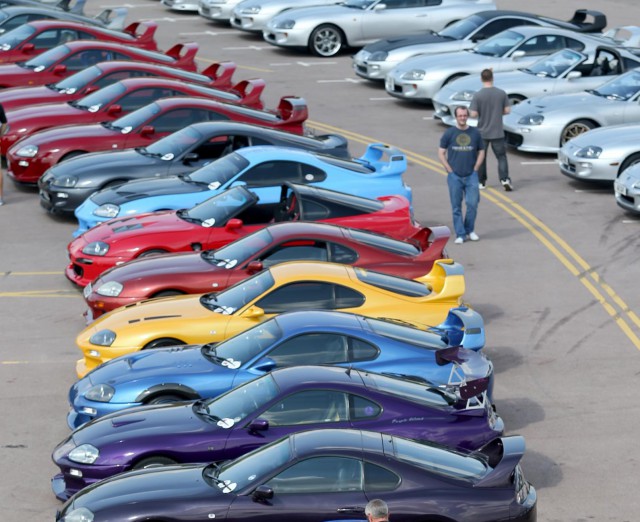 In stock configuration, the Mk IV was powered by a twin-turbocharged 326 hp 3.0-liter six-cylinder engine. The base model was powered by the same 3.0-liter straight-six unit, but without the turbochargers. Power for the base model was a respectable 220 hp.
Sales of the Mk IV Supra finally ended in Japan in 2002. Both the United States and United Kingdom saw Supra sales halted in 1998 and 1996, respectively. In total, Toyota sold 593,337 Supras during its production run from 1978-2002.
The nearly 1,000 car turn out for the Supra's birthday celebration is testament not only to the car's performance, but to it's longevity as a tuning icon . A truly historic car.