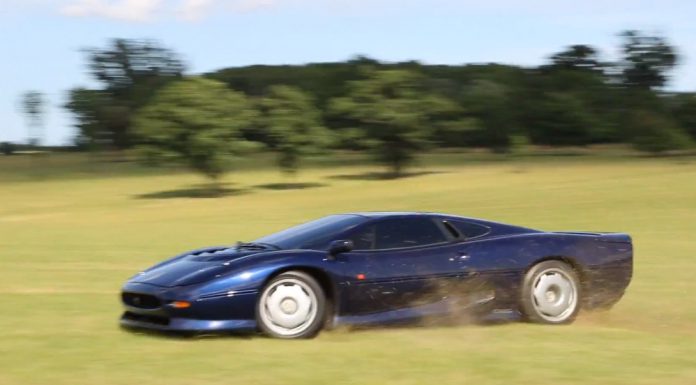 Time for another sporadic dose of TaxTheRich madness. This time, the video focuses on the Jaguar XJ220. Once the fastest car in the world, the XJ220 is relegated to grass clipping duty in this latest video!
The premise is that a young boy, bored out on a farm, takes a peak into an abandoned barn. In true video game style, he finds a Jaguar XJ220 and a curious iPad loaded with a game… and so the joyride madness starts!
[youtube]http://youtu.be/o7ZPeF6faG8[/youtube]
We've never seen a Jaguar XJ220 plough its way quite so successfully through a field before! I don't think we'll ever see this repeated ever again either. Enjoy the madness!