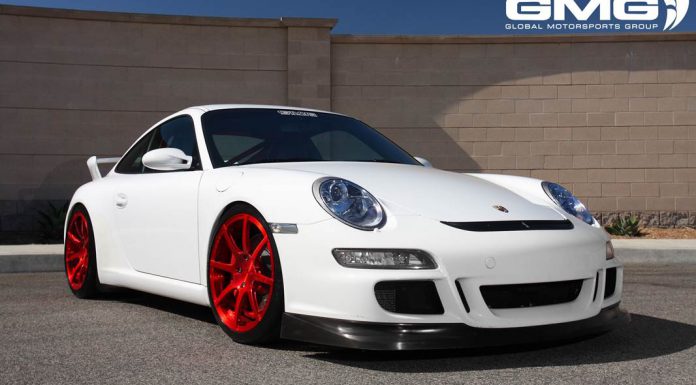 Never heard of GMG? Well, the company has a long and proud history in Porsche GT3 Cupe racing, as well as fielding entrants which have competed in the Pirelli World Challenge as well as the American LeMans series.
Through their racing expertise, GMG has established itself as a premium leader in Porsche modifications for the better part of the last decade. As a result, when a Porsche 911 GT3 owner wanted to turn his already potent German sports car into the perfect road car capable of ripping up the canyons, GMG was the obvious choice. Before long, a custom package was ordered for this Porsche 911 GT3 dubbed the GMG World Challenge Track Package.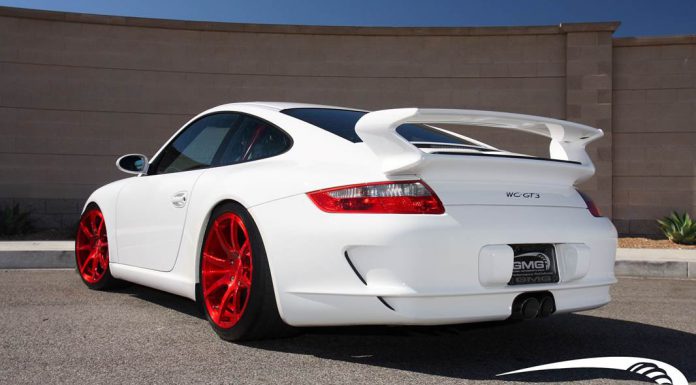 Starting from the engine, the Porsche 911 GT3 GMG World Challenge Track Package includes GMG WC Sport headers and cats, GMG WC sport center section and a GIAC custom software calibration available with both 91 and 100 octane fuel modes.
Mated to this uprated engine is a modified gearbox consistsing of a GMG CUP LSD package with intermediate clutch packs and upgraded ramps. It then features a numeric shifter, Cup car cables and a GMG urethane transmission mount.
The Porsche 911 GT3 GMG World Challenge Track Package then includes a new front bump and toe kit, rear bump and toe kit, RSR thrust arms with anti dive and anti squat geometry, adjustable thrust arm bushings and a GMG WC sway bar kit. Finishing off the performance modifications are new Endless Sport brake pads and new and improved brake fluid.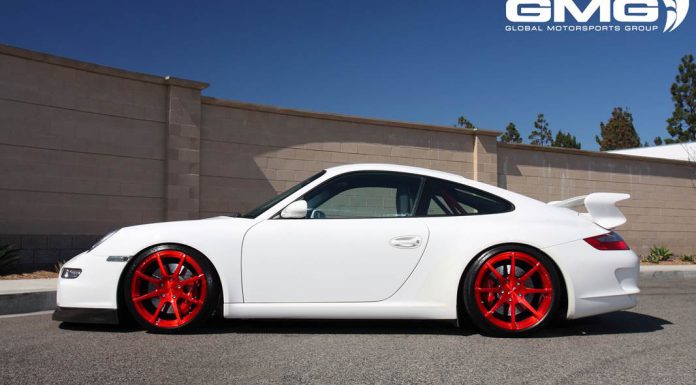 Form a visual standpoint, the GMG Porsche 911 GT3 World Challenge Track Pacakge includes GMG 130R forged monoblock wheels and a cup car front splitter.