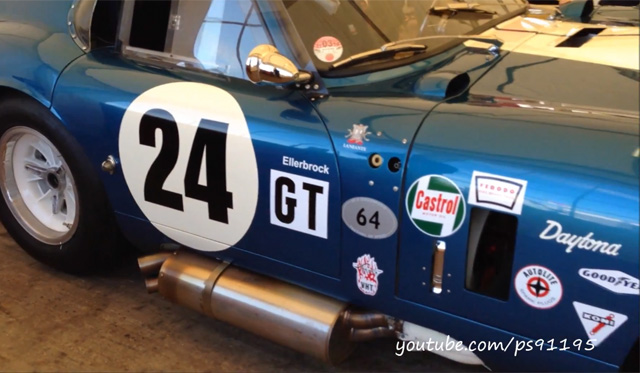 With just six Shelby Cobra Daytona Coupe's ever being produced, it's without a doubt one of the rarest sports/muscle cars ever produced and consequently, they're easily worth more than $5 million each. Despite such rarity, some owners still take out their Daytona Coupe's to events such as the following example recently spotted by PS91195 on YouTube during the AVD Oldtimer Grand Prix at the Nurburgring.
[youtube]http://www.youtube.com/watch?v=tSCl7JaDyVM[/youtube]
This Shelby Cobra Daytona Coupe, like the others, is fitted with a Ford-sourced 4.7-liter V8 engine producing around 380hp. That's enough to rocket the car to 100km/h in a supercar beating 3.8 seconds before topping out at around 300km/h.
With that power and speed comes an incredibly throaty exhaust note which the following video showcases beautifully!