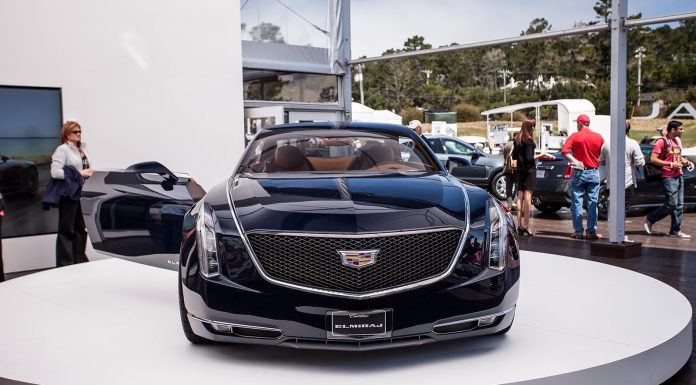 The Cadillac Elmiraj Concept was unveiled at Pebble Beach yesterday to critical acclaim. Having worked its way out of poverty, the Cadillac brand continues its attempts to modernise the brand and to make it appeal not just to the US markets, but also over in foreign markets. We sent Philipp Lohmann to investigate!
The 2013 Cadillac Elmiraj Concept is a two-door grand coupe seating four and featuring rear-wheel drive. At 205 inches in length, it's a very large automobile by anyone's standards, but not unlike production and concept Cadillacs we've seen before. The whole concept behind the 2013 Cadillac Elmiraj Concept is to showcase the company's (alleged) ongoing commitment to lightweight, agile cars.
Built from the chassis and structural elements set to be used in future production models, the 2013 Cadillac Elmiraj Concept is powered by a massive 4.5-liter twin-turbocharged V8 engine boasting an estimated 500hp and 500lb-ft of torque. That powertrain is based on the smaller 420hp, twin-turbo V6 engine from the 2014 Cadillac CTS Vsport edition.