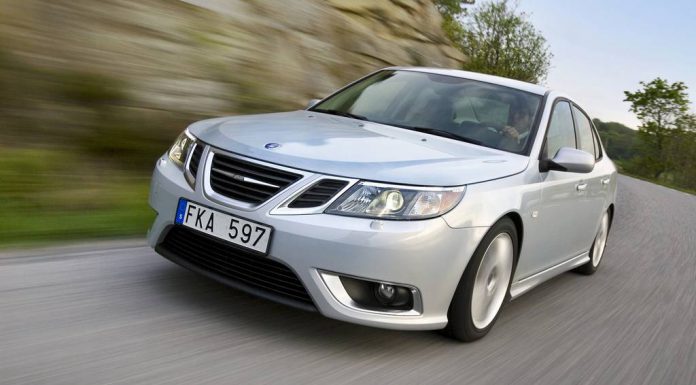 One minute Saab is dead, the next minute it's been miraculously revived. The minute after that it's dead again and then the minute after that it reportedly receives an injection of money from a keen investor before leaving us yet again. Well, the latest twist in the seemingly never ending Saab saga suggests that the Swedish automaker is planning to kick off production later this year with the company's factory recently reopening.
The report comes from Saab's owner, National Electric Vehicles Sweden (NEVS) which suggests that production is set to resume later this year with a born-again Saab 9-3 sedan. Swedish publication Afton Bladet suggests that this heavily modified and hopefully revised Saab 9-3 will be based on the last model and is expected to feature a turbocharged four-cylinder engine joined by an array of extensive visual modifications both inside and out.
Believe it or not, but developing and mass producing a brand new, revitalised Saab 9-3 will be the easy part. The real difficulty will involve getting dealerships around the world to restock Saab's, a brand which wasn't very popular even at the best of times. What's more, Saab will somehow have to regain the faith of first the automotive press and then prospective customers if it has any chance of staying afloat this time around.
[Via The Motor Report]