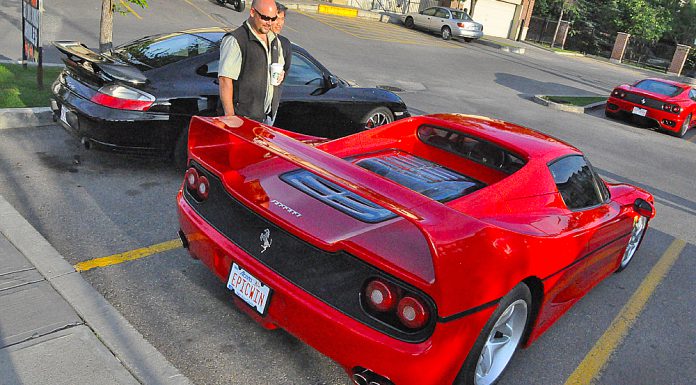 Every Tuesday night, luxury and exotic car owners from across Calgary, meet in a large parking lot for a public display or prestige and horsepower. Upon learning about this event, it seemed obvious that we would go check it out.
Upon arriving, a few Porsche's and Ferrari's scattered the parking lot. Over the next half hour, a Mercedes 300SL, Porsche 1500, Ferrari F430 Scuderia, BMW M1 and Ferrari F50 announced their presence and showed off in front of a growing crowd of onlookers and fellow exotic car owners.
The atmosphere in the parking lot was very friendly and welcoming. Throughout the night, everyone exchanged stories with one-another. I don't think a single person I talked to fit the stereotypical arrogant Ferrari-owner persona. They were all very down-to-earth and just love cars, plain and simple.
We ran into Domenic, owner of the Ferrari 575 Maranello and Daniel, owner of the Black Porshe 911, who were at Distinctive Collection's 'Coffee + Cars' event on Saturday. The car community in Calgary is very tight-knit and it already seems like familiar faces are starting to frequent events around the city. Domenic brought his Ferrari 550 Barchetta and Daniel brought his Porsche 911 Turbo.
Fred Phillips, Calgary's rendition of Jay Leno, displayed a vintage Mazda Cosmo, one of his many collector cars. Phillips currently has a collection containing over 80 cars ranging from SC Ramblers to Miuras, an F40 to a Kurtis 500.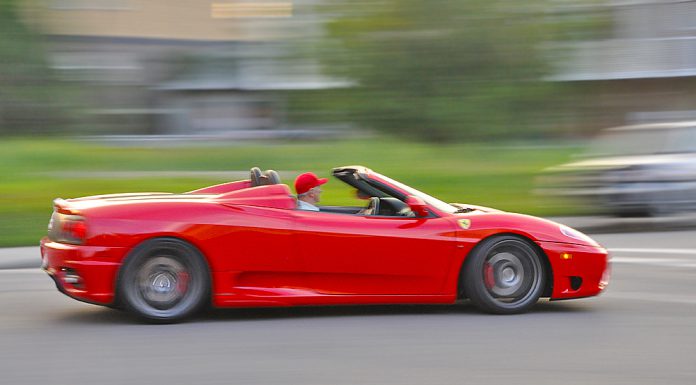 The Ferrari Club of America – Alberta Chapter, puts on public displays like this every Tuesday and hosts events throughout the year. After talking to members of the club, we can say that we will be bringing you more photo and video coverage of their events in the future.
For the sights and sounds of this week's meet, enjoy the video below:
[youtube]http://youtu.be/yHCdr1r9Hm0[/youtube]