The 2014 Chevrolet Corvette Stingray is set to make it to the Chinese market next year for the insane price of 1.5 million yuan or $240,000 USD! That's about four times more expensive than the Corvette Stgray C7 is in the U.S, but due to China's insane import duties and local taxes, such a price tag doesn't seem all too surprising.
Chinese fans are set to get their first look at the Guangzhou Auto Show 2013 in November. As we recently mentioned, supercars generally cost at least two times more in China than they do in the U.S, but four times more expensive is utterly insane. It goes with saying then that Chevrolet is likely to make some tidy profits from Chinese Corvette sales.
The new car is the most powerful base Chevrolet Corvette ever produced, with an estimated 450hp being produced for its new generation LT1 GM V8 engine. As a result, the new car surpasses the previous generation base C6 substantially in every performance aspect and is able to launch to 100km/h in under four seconds, pulling over 1G when cornering and being able to stop from 100km/h in a similar time to the Z06 Corvette.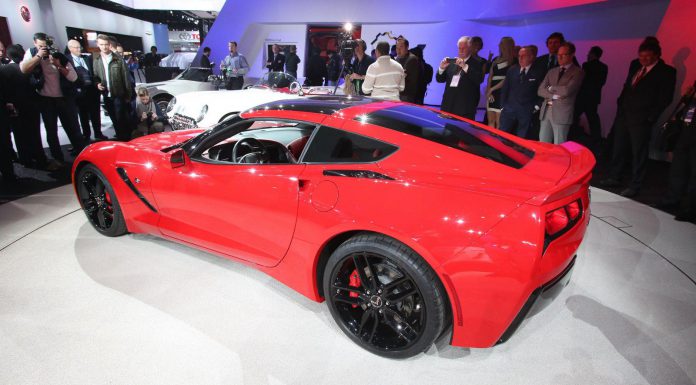 As a matter of fact, the new engine also creates 50lb-ft more torque low-end torque than the previous generation powerplant with it being able to compete with the LS7 V8 engine from 1,000-4,000rpms.
[Via: Car News China]