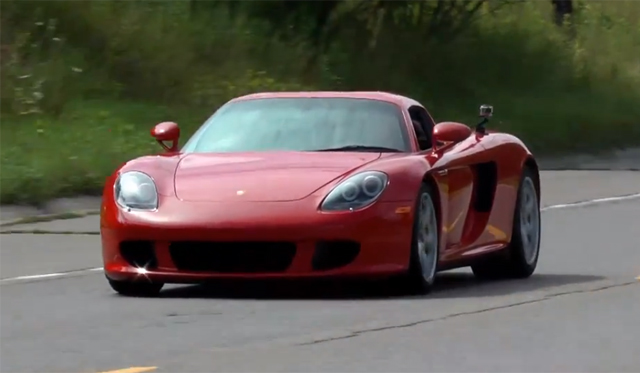 It's no secret, in fact it's common knowledge, that the Porsche Carrera GT is one insane sounding supercar. While its successor, the Porsche 918 Spyder is just around the corner, the Porsche Carrera GT will always hold a special place in our hearts.
The following video from DtRockstar1 o YouTube features a very rare Porsche Carrera GT in the fact that it's one of just a handful fitted with a custom exhaust. This Porsche Carrera GT has been fitted with a complete quicksilver exhaust system which creates on hell of a sound. While the terrible gear changes will inevitably attract your attention in the following video, the exhaust note alone would be enough to wake anyone up from a deep comatose state!
In the following video, the Porsche Carrera GT is even passed by seven 2014 Chevrolet Corvette Stingrays!