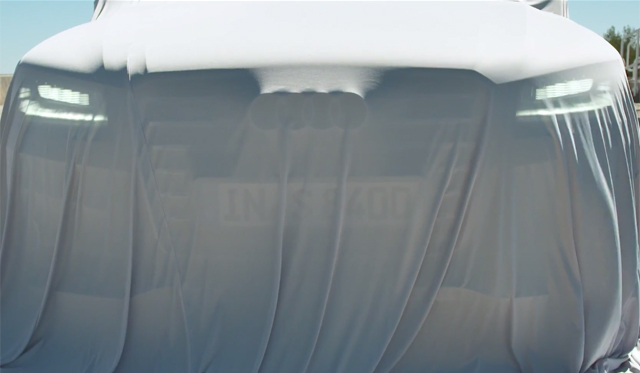 Audi has just released the second teaser video of its two new models which are set to be introduced at the upcoming IAA Frankfurt Motor Show 2013 in September.
While very little about the two models can be seen in the video, it's obvious that they are two large four-door sedans and consequently, the updated 2014 Audi A8 and Audi S8 models. The most identifiable image in the teaser video is the one you see above which depicts the car with an extremely aggressive front bumper with the 'S8' on the front license plate. Towards the end of the video, it's revealed that the two new cars will debut online on August 21st.
http://www.youtube.com/watch?v=S7eukwKgoWw#at=16
Some of the key technical features expected in the 2015 Audi A8 include the company's latest Matrix LED headlight technology as well as an improved version of the Audi connect internet services. Under the hood, the 2015 Audi A8 will be offered with a 3.0-liter and 4.0-liter TFSI engine as well as a 3.0-liter TDI diesel powerplant. The range-topping engine will come in the form of a 6.3-liter W12 unit.
For those that didn't know, the Matrix LED headlights feature 25 separate diodes each which generally operate in high-beam mode. When an approaching car is spotted by the camera, the Matrix LED headlights don't just simply shut off the high-beams and instead keep them on with the light being cast away from the eyes of the opposing driver and instead focused on the road ahead!