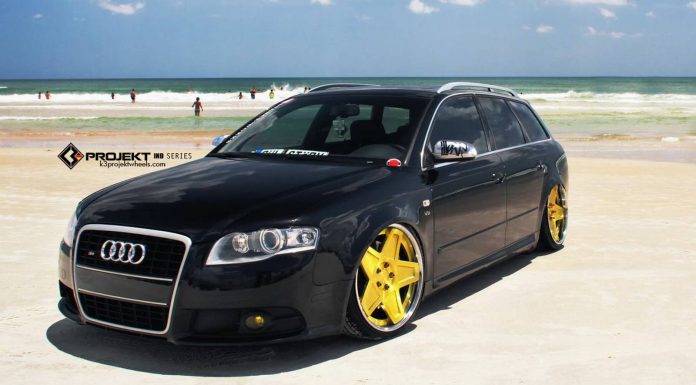 K3 Projekt is well-known for some of their very unique projects, and their latest Audi transformation is no different. Based on a standard 2006 Audi S4 Avant, the K3 Project version features a selection of visual and performance modifications to make it one of the most unique S4's you're ever likely to see.
From a visual standpoint, the most obvious change are the K3 Projekt 5S5 wheels finished in Daytona Gold Transparent. They measure 19×9 at the front and 19.5 at the rear and are wrapped in rubber measuring 215/35/19. The 2006 Audi S4 Avant by K3 Projekt then features gloss silver brake calipers, custom made fog light grilles, yellow fog bulbs, 22% ceramic tint, 6000k Bixenon d1s bulbs, color matched side markers, Thor skid plate, D34 stud conversion, drilled and slotted rotors and modified front and rear fenders.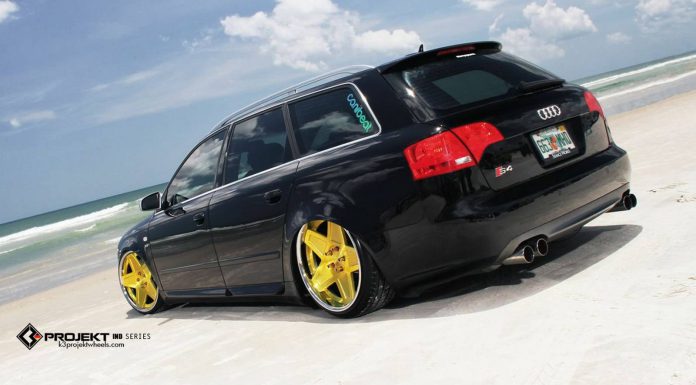 From a performance standpoint, the 2006 Audi S4 Avant by K3 Projekt features a full airlift V2 kit, FI JHM 2.5-inch exhaust, JHM tune, Trexturk 2.5 dp, JHM short sifter, new shocks and struts and Digital v2 management. While these performance modifications are extremely impressive, there's no mistaking the fact that the wide five-spoke gold K3 Projekt wheels simply make this 2006 Audi S4 Avant one of a kind!
[youtube]https://www.youtube.com/watch?v=ygQ6hzJZbmc[/youtube]