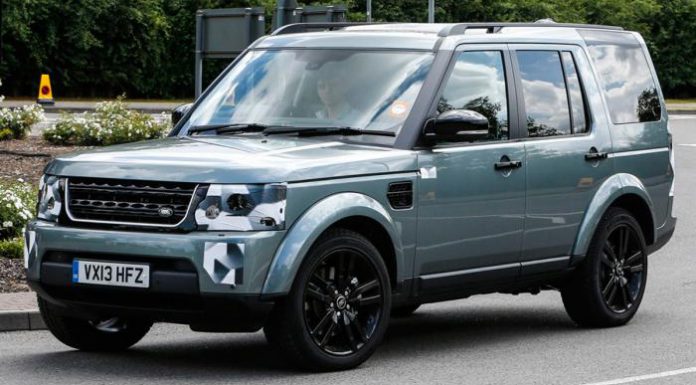 Development of the 2014 Land Rover Discovery is continuing and spy photographers were recently able to snap images of an almost completely undisguised 2014 Land Rover Discovery prototype undergoing final testing.
While from a visual standpoint the 2014 Land Rover Discovery looks almost identical to the outgoing model, the real changes are set to happen under the skin. In place of the naturally aspirated 5.0-liter V8 engine will be a supercharged V6 powerplant poised to deliver 375hp. This engine will actually be the same unit found on the Jaguar F-Type V6 S.
Unlike the Range Rover Evoque which is now available with a nine-speed transmission, the 2014 Land Rover Discovery is expected to maintain the current eight-speed ZF gearbox.
[Via Auto Express]