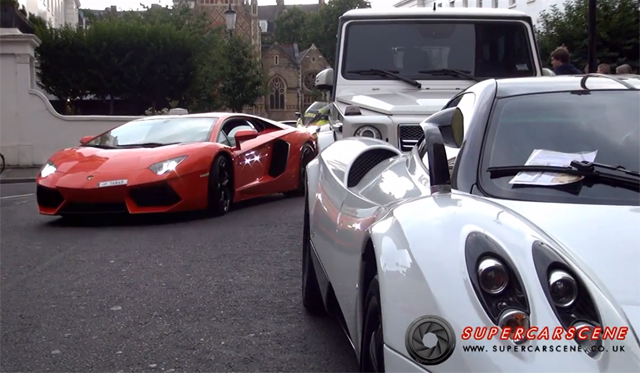 With Ramadan officially over, Arabian supercars have begun to flood London streets yet again and in the latest episode of London Millionaire Boy Racers, some of the very best supercars currently in London are showcased. As always, numerous Lamborghini Aventadors feature heavily proving that they are indeed a real favourite among Arabian millionaires!
[youtube]https://www.youtube.com/watch?v=IKiOF9eMhmI[/youtube]
Other notable supercars in this clip include a selection of Ferrari 458 Italias, including this chrome blue Ferrari 458 Italia by Hamann. Additionally, the clip includes some Lamborghini Gallardos, a bespoke Mercedes-Benz SLR McLaren and a red Rolls-Royce Phantom!