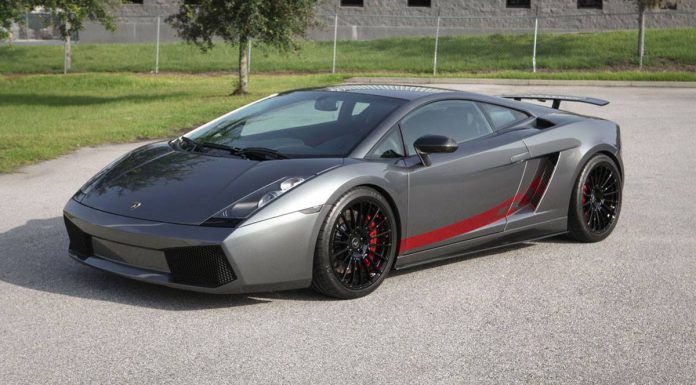 For most, a stock Lamborghini Gallardo from the factory is special enough to own. However, for some, the regular Lamborghini Gallardo just isn't unique and bespoke enough and the following Gallardo is the perfect example of that. This car was recently purchased at a Mecum Auction and was then handed straight over to the team from Titan Motorsports who set about turning it into a truly unique Italian supercar.
To start with, the deep blue paintjob of this Lamborghini Gallardo was replaced with a metallic grey finish complete with a Candy Apple red stripe down the sides. The Lamborghini Gallardo Superleggera inspiration continues with the addition of a carbon glass top decklid and Superleggera wing, as well as carbon side skirts.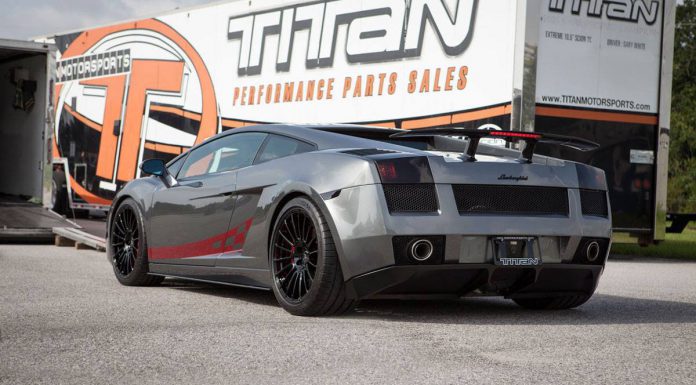 Furthermore, this Lamborghini Gallardo then received brake calipers finished in Candy Apple red and black Finnspeed Superleggera-esque forged wheels. In addition to this exterior changes, the interior was also completely re-done through the fitment of black and red quilted napa leather offset with various carbon fiber accents.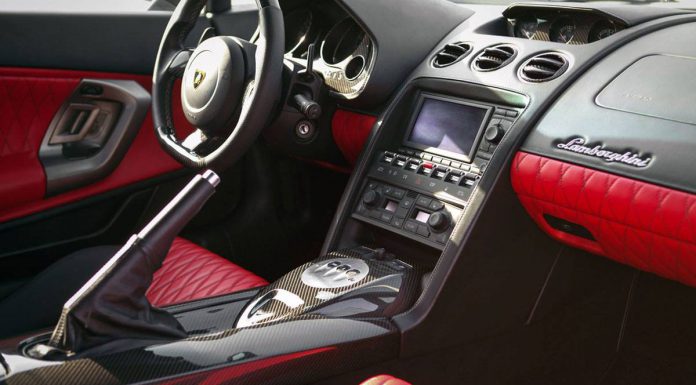 Unlike some of their customers, this owner didn't want one of Titan Motorsports' twin-turbo kits and instead wanted just a modest horsepower increase while keeping the powertrain as stock as possible. Consequently, Titan Motorsports fitted it with a new exhaust system featuring high flow catalytic converters, a carbon fiber air box as well as a tuned ECU.