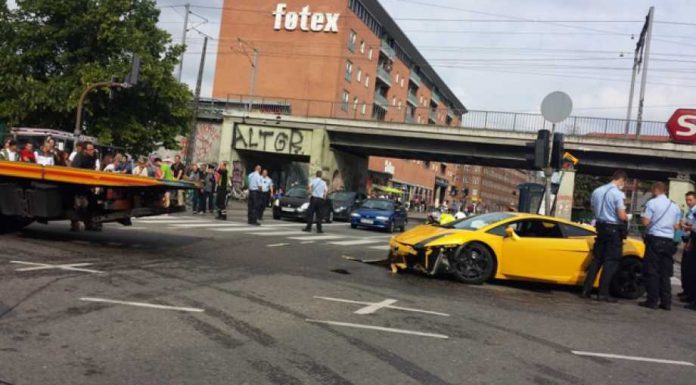 The driver of a yellow Lamborghini Gallardo recently lost control of the 510hp Italian supercar and crashed into a bus stop at Nørrebro Station in Copenhagen.
According to eyewitnesses that saw the crash, the Lamborghini Gallardo was travelling at high speed when it flew through the bus stop and came to a rest in the middle of the busy intersection.
Head of Security for the Copenhagen Police, Michael Poulsen revealed that two people were injured. "We have had an accident at Noerrebrogade and Frederikssundsvej where two pedestrians were hit. They should have only superficial injuries," he said.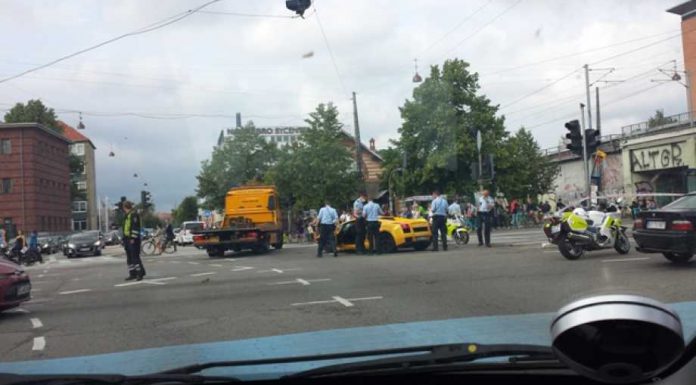 The Swedish owner of the Lamborghini Gallardo has reportedly had his blood analysed to assess if he was under the influence of alcohol or drugs during the time of the crash.
[Via Ekstrabladet]