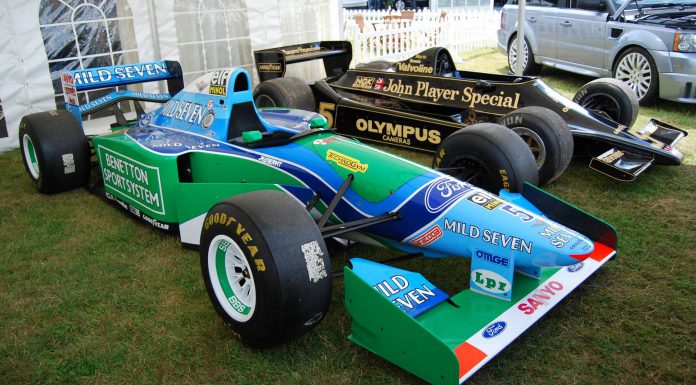 Ever wanted to own a slice of Formula 1 history? Up for auction at the Coys auction at the Nurburgring on the 10th of August will be the Benetton F1 Ford Cosworth in which Michael Schumacher scored his first ever Grand Prix points. As we all know, Michael Schumacher then went on to become the most successful Formula 1 driver to date.
The car enabled Schumacher to take fifth place during his first race with Benetton. Afterwards it was repainted and used as a show car before Cars International purchased it in 1995 and commissioned a full restoration back to its original specification. It features a Cosworth 3.5 litre V8 engine producing 640bhp coupled to a 6 speed Benetton gearbox system.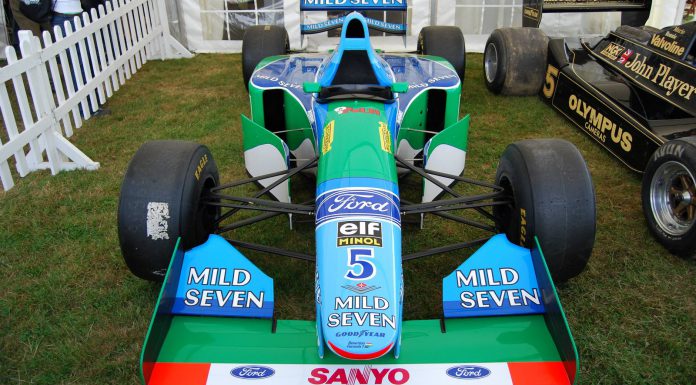 The car is offered in excellent race-ready condition with Pi dashboard, a data acquisition system and all equipment necessary to run and drive the car, including a spare set of wheels and assorted spare components. It also includes a comprehensive file documenting the car's history, restoration and its most recent race-preparation last year.
Coys Nürburgring auction also features a 1938 BMW/AFM 328 Roadster ex Günther Bechem/German GP. After WWII, Alex von Falkenhausen (AFM), an engineer who worked for BMW on the 328's before the war, opened a garage in Munich where he tuned pre-war 328s. Later in 1948 he went on to build his own car marque with the 328's engine.
The sale will also feature an exceptional 1954 Moretti 750 Spider Bialbero Michelotti, estimated at €240,000 to €280,000, a very rare 1946 Alfa Romeo 6C 2500 S Pininfarina Cabriolet, estimated at €175,000 to €190,000, a 1930 Alfa Romeo 6C1750 Turismo Carrozzeria Barbini, estimated at €250,000 to €300,000 and a 1994 Lamborghini Diablo SE 30th Anniversario, one of only 150 produced, estimated €120,000 at €140,000."
[Images Source: f1fanatic]