Girls, glamour and glory are perhaps three of the best words to describe the annual Goodwood Revival historic race meeting. It is an event that is entirely unique, no where else in the world will you find its equal. The Revival is not just a series of historic races that last three days, it is a journey through a time machine. The race car drivers, the spectators, the announcers, the flag men, everyone is in period correct attire from the 40's, 50's and 60's. As if that is not cool enough, there will be more classic cars on display in one weekend than you would probably see in your entire life. Some of these cars, and motorcycles too, will be raced competitively with the pedal planted firmly to the floor. This year the Goodwood Revival takes place from 13th through to the 15th of September.
There are three categories that races can fall under. The first is Celebrity where the who's who motorsports often compete. This is a a fairly significant part of the Goodwood Revival. Champions of Formula 1, Le Mans, Isle of Man and Indianapolis have all made appearances at Goodwood. Sir Stirling Moss is expected to be one of the famous drivers to be at Goodwood this year. The races under the Celebrity title are as follows: Freddie March Memorial Trophy, Barry Sheene Memorial Trophy, St. Marry's Trophy, Shelby Cup and Royal Automobile Club TT Celebration.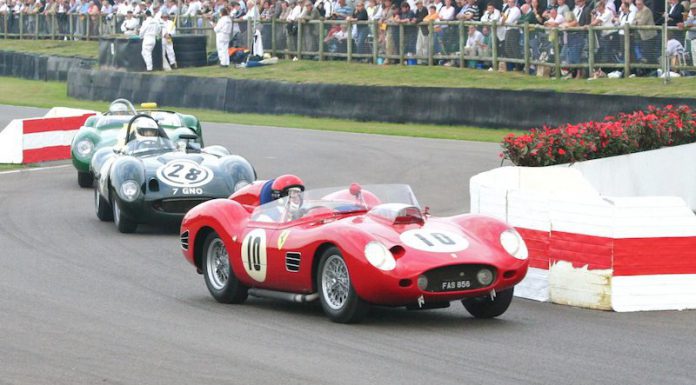 The next category is Sports Car. The majority of the races during the circuit's active years from 1948 to 1966 fell under this category. This ranged from road going, street legal sports cars to the World Championship Tourist Trophy races. The tourist trophy races had some of the fastest and most exotic automobiles of their period. A wide range of vehicles still compete under this category at the Revival and can be some of the most competitive races during the event. The races that fall under the Sports Car category are as follows: Whitsun Trophy, Fordwater Trophy, Brooklands Trophy and Sussex Trophy.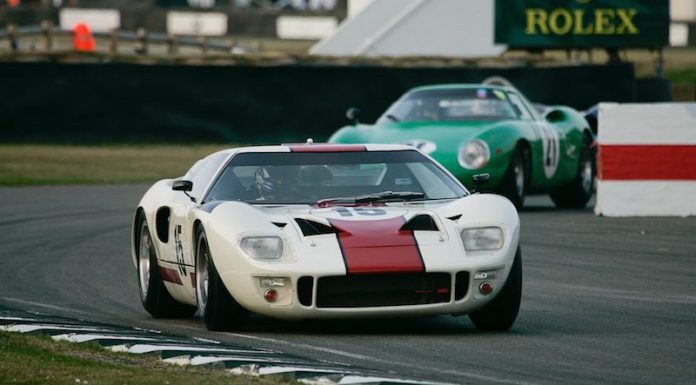 Single Seater is the last category at the Revival. There was a lot of diversity in the single seat race cars that competed at Goodwood during the circuit's three decade history. From the brute force pre-war Voiturettes to the nimble Formula 1 cars, all of them come out to race again. Automobiles such as the Bugatti Type 54, Alfa Romeo Tipo B, Ferrari 312 and Brabham BT11 BRM are often seen out on the track. The races that fall under the Single Seater category are as follows: Richmond & Gordon Trophy, Chichester Cup, Glover Trophy and Goodwood Trophy.