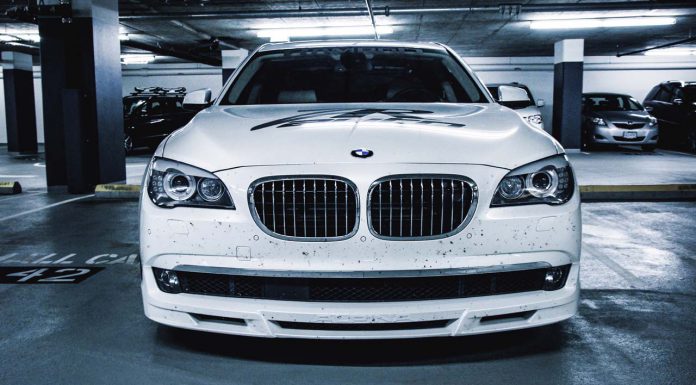 Last month the Canadian Bullrun, now in it's second year had its meet and greet at the exotic car loving Fairmont Pacific Rim hotel in Vancouver, Canada. Although not nearly as big as it's older American sibling from the South, the Canadian Bullrun had an impressive lineup of cars. Many of the hotel's guests took pleasure in the unexpected display of cars that lined the hotels lobby front. The showings included a Lamborghini Aventador, a Ferrari 599 GTO and a SLR 722s. Among the many exotics, one stood out in particular.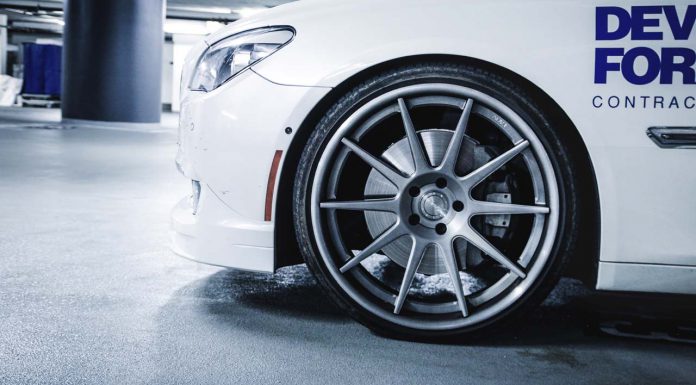 The BMW B7 Alpina is the only Alpina-tuned BMW currently available for purchase. The B7 uses a supercharged version of the 4.4-litre V8 found in BMW 745i's. Although the engine is smaller than BMW's top-of-the-line 760li twin-turbo 6.0-litre V12, performance-wise, the B7's smaller engine outperforms its sibling. The principle reason why the B7 outshines it's monstrous V12 sibling is simply due to the weight reduction achieved by the smaller engine. Through the B7's reduction in this critical area, the B7 compared to the 760li, has better mass distribution which ultimately results in superior handling.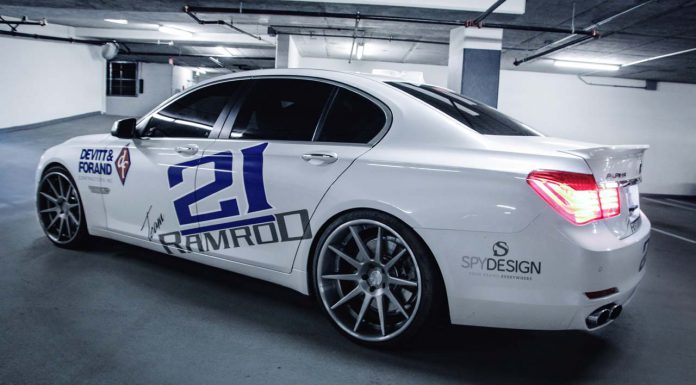 This unit is native to Calgary (one of the major cities in the neighboring province of Alberta) and had been driven a total of 12 hours in order to arrive in Vancouver for the opening gala. The owner originally had not planned to drive the ADV10 Deep Concave equipped B7 on the trip, but instead his custom M3. However, due to recent rain storms in Calgary, the M3 was unfortunately damaged and could not be brought out for the drive. Judging from the current looks of the bug-splattered front bumper, it does not seem that the owner minded making the journey in the B7 in the slightest.