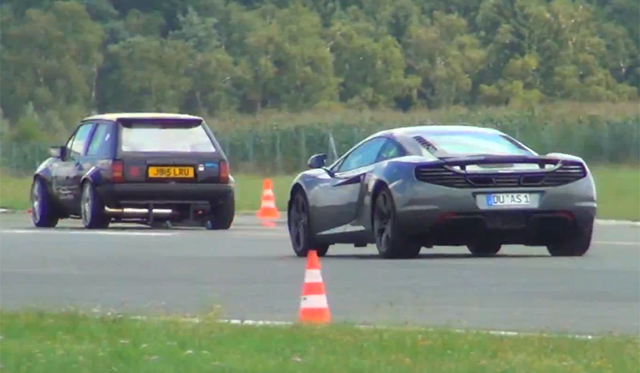 In recent times, the McLaren 12C has proven itself to be one of the world's quickest supercars in a straight-line as well as around a racetrack.
In 2013-specification, the McLaren 12C delivers an impressive 616hp from its 3.8-liter, twin-turbocharged V8 engine. That's enough to propel it to 100km/h in less than 3 seconds when fitted with Toyo R888 tyres. However, how will a 616hp McLaren 12C compete against an Opel Corsa A?
Well, if it was any normal Opel Corsa A, it would absolutely destroy it. However, the following Opel Corsa A is far from your regular Corsa. Instead, it features two turbocharged engines, one found in the front and one in the back and therefore delivers an insane 700hp!