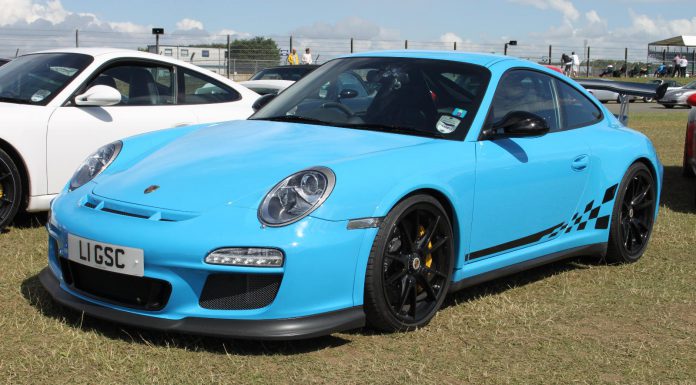 Throughout the past week, we've brough you a selection of epic galleries from the record setting Silverstone Classic 2013 which recently took place, at where else, but the Silverstone Formula One circuit in Britain!
This year's event marked a selection notable anniversaries with Aston Martin being the celebrated marque because this year is their 100th anniversary. Additionally, Lamborghini held a parade at the Silverstone Classic 2013 in celebration if their 50th anniversary.
However, while those two gatherings were impressive, they were comprehensively outshadowed by the epic Porsche 911 gathering which took place to celebrate the 50th anniversary of the Porsche 911. An incredible 1,208 Porsche 911s gathered on the Silverstone racetrack to set a new world record, besting the 964 Ferrari world record set last year.
Over 820,000 Porsche 911s have been built, making it the most successful sports car in the world. The 911 is the central point of reference for all other Porsche series. From the Cayenne to the Panamera, every Porsche is the most sporting automobile in its category, and each one carries a piece of the 911 philosophy. It has also excelled in racing with two thirds of Porsche's 30,000 race victories to date notched up by the 911.