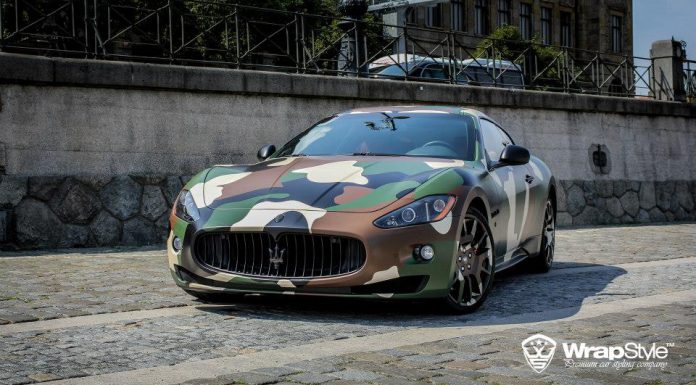 Ever wondered what a Maserati GranTurismo S would look like wrapped in an amry-inspired camouflage finish? Well, WrapStyle have just completed work on such a project and as you'd expect, the results are quite phenomenal!
The entire body of this Maserati GranTurismo S has been wrapped in the unique finish. However, WrapStyle didn't stop there. The wrapping company then looked towards the wheels and painted them in a color-matched camouflaged finish.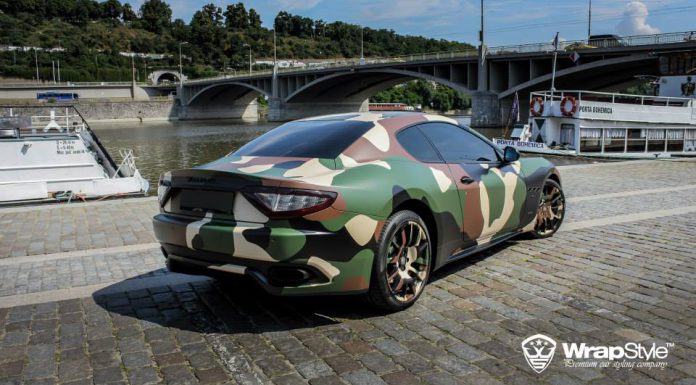 The Maserati GranTurismo S was first unveiled at the Geneva Motor Show 2008 and features a 4.7-liter V8 engine. That potent powerplant pumps out an impressive 434hp at 7,000rpm and 360lb-ft of torque at 4,750rpm. Mated to a 6-speed sequential semi-automatic transmission with a transaxle layout and a 47% front and 53% weight distribution, the Maserati GranTurismo S has proven itself to be a real performance machine.