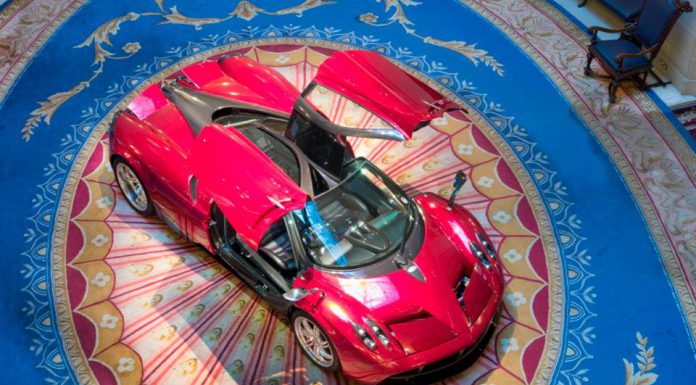 The Royal Automobile Club located in London, England is one of the oldest automotive clubs in the world. Members of the Royal Automobile Club can participate in a large array of motoring events, visits, and dinners aimed at both people with a passing interest and others who have a die-hard passion for the automotive world.
Horacio Pagani, chairman and CEO of Pagani Automobili S.p.A., made an appearance at a motoring lunch at the RAC Club and in attendance with him was a Pagani Huayra and his personal car, a Pagani Zonda S Roadster.
After the Lunch, Mr. Pagani shared stories of his childhood with the guests and talked about his passion for cars back when he was a young boy living in Argentina.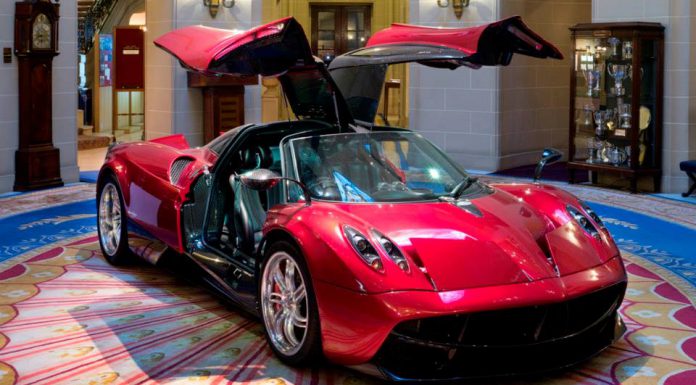 The Pagani Huayra has been one of the most anticipated cars in the spotlight over the past year. Unveiled as a concept at the 2011 Geneva Motor Show, the hypercar has gotten some of the most attention from car enthusiasts all around the world. Powered by an AMG-sourced twin turbocharged V12 engine, the Huayra is capable of pumping out 700 horsepower which allows the car to blast from 0 to 62 mph in only 3.2 seconds and pushing up to a top speed of about 220 mph.
The Pagani Zonda S Roadster, on the other hand, is from a completely different era of Pagani. With this particular example being owned by Mr. Horacio Pagani himself, that just makes the appearance of the car at the Royal Automobile Club even more special. With only 40 examples produced, the Zonda S Roadster is an exceptionally rare car. This naturally aspirated Italian hypercar is capable of pumping out 555 horsepower from its V12 engine which pushes the car from 0-60 mph in a quick 3.5 seconds all the way up to a Pagani-proclaimed 220 mph just as the Huayra.