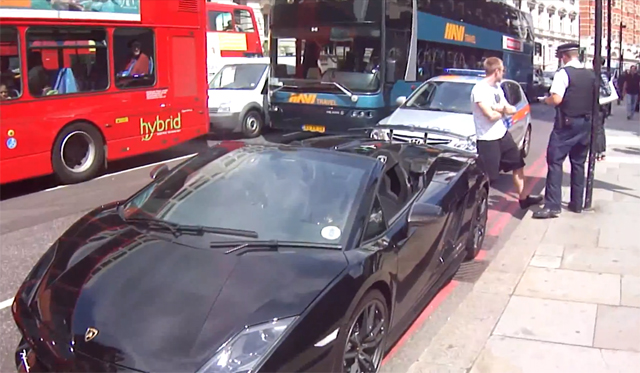 Due to the large selection of clips we frequently see of high-end supercars speeding through the tight and crowded streets of London, we're surprised that this is one of the very first clips we've seen of an exotic actually being pulled over because of speeding.
http://www.youtube.com/watch?v=KMJxRMY-rWE
The following clip shows a black Lamborghini Gallardo LP570-4 Performante pulled over by a British police officer and being questioned and fined over a speeding incident just moments before. Additionally, he was quizzed over driving in the bus lane. While it's not yet known exactly how fast the Lamborghini was going, the following clip does show him 'hooning' with a pair of Ferrari 458 Italias.