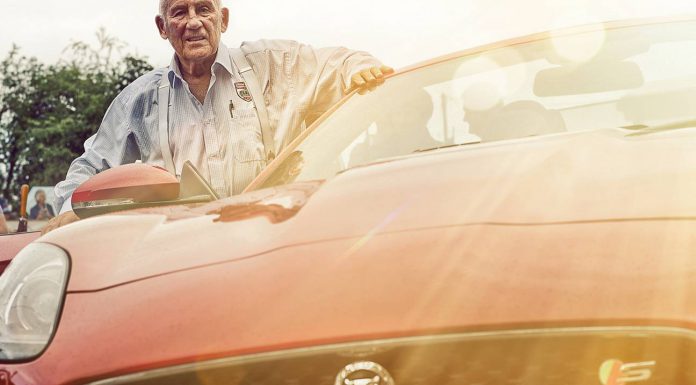 Sir Stirling Moss, the legendary British Formula One driver, is back behind the wheel. This time, Sir Stirling Moss attended the Shelsley Walsh Hill Climb in Worcestershire, England and took control of Jaguar's new sports car, the F-Type.
Sir Stirling Moss's career as a Formula One driver was beyond successful. From 1951 to 1961, he raced for six different teams with two of them being Mercedes-Benz and Maserati. During Sir Stirling's ten years of racing, he took part in 67 races. Out of those 67 races, 16 of them were wins and in 24 other races, he claimed podiums.
The Shelsley Walsh Hill Climb is one of the oldest motorsport events in the world. The event is still held on its original course that dates all the way back to the first event which was held on 12 August 1905. Ever since, the hill climb has attracted enthusiasts from all over.
To help fund the motorsport event year after year, spectators are given the opportunity to actually purchase parts of the 4000 square yard stretch of tarmac throughout the course. Sir Stirling claimed his yard of tarmac which happened to be piece number seven — his racing number back in the day. For only £125, you can own a piece of this historic hill climb course.
After Sir Stirling Moss had ascended the hill in the Jaguar F-Type, he left that car and jumped in a vintage Jaguar XK120 to take on the hill all over again.