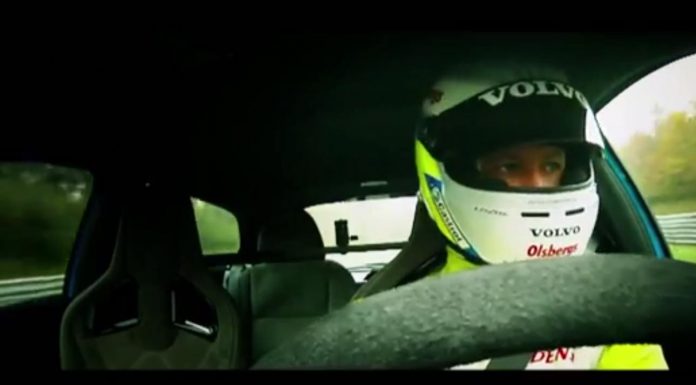 Volvo has released video of their C30 Polestar concept lapping the infamous Nurburgring at the hands of factory driver Robert Dahlgren.
While the C30 has been out of production for quite some time now, Volvo decided to release this amazing video from their archives for our enjoyment. The lap, which was actually recorded in 2010 (why they didn't release it then, we don't know) was shot in rather rainy, treacherous conditions. Volvo declined to say how fast the lap was, but the weather conditions put any hopes of a quick time well out of sight. Even though the video was captured in 2010 with a car that is no longer in production, the Volvo C30 Polestar concept continues to be one of the coolest models to ever come out of the Swedish automaker. We want one. A lot.
The Volvo C30 Polestar edition is the fastest, most high performance model Volvo currently produces 405 hp and 376 lb-ft of torque from its 2.5-liter T5 engine. The T5 engine in the C30 Polestar has been equipped with a larger intercooler and KKK 26 turbocharger in order to aid in getting over 400 hp.
Aerodynamic tweaks on the concept include a sleeker front fascia and modified rear bodywork to reduce drag. Larger Brembo brakes and Öhlins adjustable shock absorbers were also added. The car sits on Pirelli P-Zero tires, 19-inch wheels and uses the added grip from a Haldex all-wheel drive system.
Check out the video above, it is seriously cool.