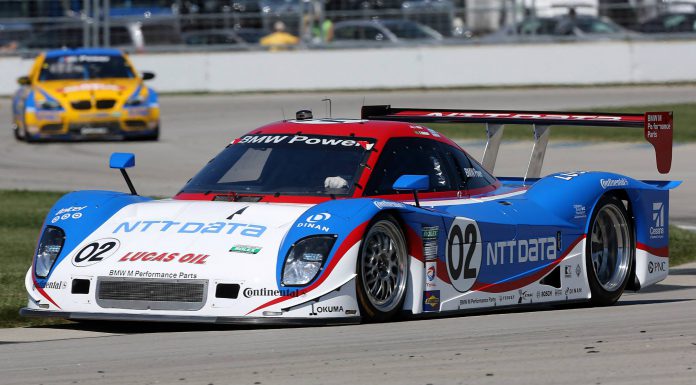 BMW has once again impressed in the motorsports world with a spectacular 1-2 finish at yesterday's Grand-AM Road Series Brickyard Grand Prix, which saw the Rolex Sports Cars Series, the North American Endurance Championship and the Continental Tire Sports Car Challenge races take place over the weekend.
The bigger victory came from the Daytona Prototypes powered by BMW 4.5 V8 engines, finishing first and second. This was the first time that this engine has been used in racing, proving its prowess at Indianapolis. The first DP (Daytona Prototype) No. 02 was driven by Ryan Dalziel and Alex Popow taking a 3.438-second victory over the No. 01 Chip Ganassi Racing Riley-BMW of Scott Pruett.
While Scott took second position in the DP class, he also walked away with a $100,000 prize for winning the North American Endurance Championship presented by VISITFLORIDA.com. To add to that, Scott Pruett and Memo Rojas, co-driver of the No. 01 Telcel BMW Riley, won the NAEC DP driver championship titles.
Other notable drivers included former Formula One driver Rubens Barrichello who made his Daytona Prototype debut in Doran Racing's No. 77 Ford/Dallara and finished fifth.
In the Continental Tire Sports Car Challenge race, again it was BMW who took victory with Bryan Sellers and Terry Borcheller in the BMW M3, while second place was captured by Johnson and Jack Roush Jr. in the No. 61 Roush Performance Ford Mustang Boss 302R. BMW followed third and fourth with Auberlen and Paul Dalla Lana in the No. 96 Turner Motorsport BMW M3, and Espenlaub and Trent Hindman in the No. 48 Fall-Line Motorsports BMW M3.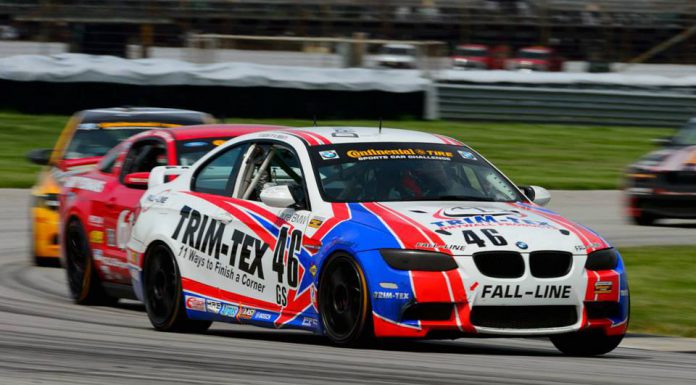 The fifth spot went to the No. 13 Rum Bum Racing Porsche 997 driven by Plumb and co-driver Nick Longhi.
The next race will merge the Grand-AM Rolex Series and American Le Mans Series at Road America on August 10. By 2014, Grand-AM Road Racing will be fully merged with American Le Mans Series to become United SportsCar Racing, with the International Motor Sports Association.
Rolex Series Stats
DP 1st: Ryan Dalziel, Alex Popow, No. 2 Starworks Motorsport BMW/Riley
DP 2nd: Scott Pruett/Memo Rojas, No. 01 Telcel/TELMEX BMW/Riley
DP 3rd: Alex Gurney/Jon Fogarty, No. 99 GAINSCO Auto Insurance Corvette DP
GT 1st: Jeff Segal/Max Papis, No. 61 R.Ferri/AIM Motorsport Ferrari 458 Italia
GT 2nd: Robin Liddell/John Edwards, No. 57 Stevenson Motorsports Chevrolet Camaro
GT 3rd: John Potter/Andy Lally, No. 44 Magnus Racing Porsche GT3
GX 1st: Tom Long/Sylvain Tremblay, No. 70 MAZDASPEED/SpeedSource Mazda6
GX 2nd: Jim Norman/Spencer Pumpelly, No. 38 BGB Motorsports Porsche Cayman
GX 3rd: Tristan Nunez/Joel Miller, No. 00 Visit Florida Racing/SpeedSource Mazda 6