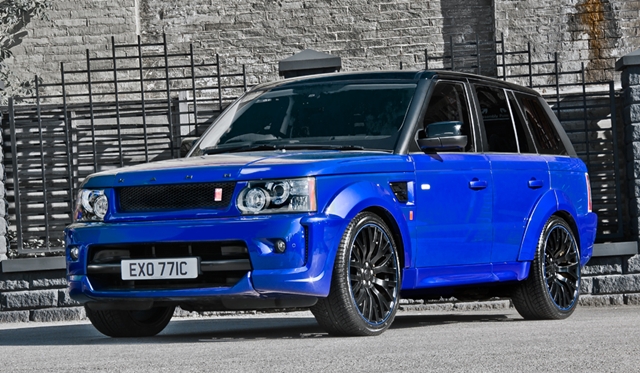 Kahn Design has released their latest creation of the Range Rover Sport which is called Range Rover Sport 3.0 SDV6 RS300 Cosworth. It offers a complete transformation according to all parts of the vehicle.
According to the exterior, the Range Rover Sport was gifted with a six-piece wide arch body kit, bullet side vent inserts, LED lights for the front wheel arches, as well as Kahn badges. The Range Rover Sport 3.0 SDV6 RS300 Cosworth rides on Kahn RS wheels which come in a 22×9.5-inch up front and in a 22×10-inch size at the back. In the interior, multiple upgraded details like an RS leather finish, vented pedals and custom dash instruments have been integrated.
Finally an ECU remap tech upgrade provided by Cosworth, which takes the 3.0-liter diesel V6 from 245 to 290bhp guarantees an improvement in maximum torque and performance.