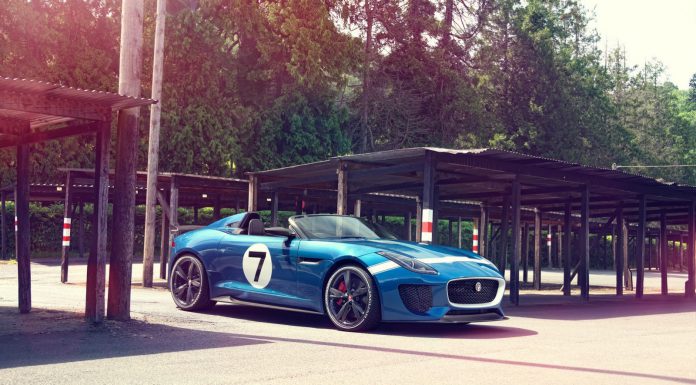 According to Reuters, Jaguar is preparing to launch a brand new, and much more affordable line-up of cars from the second-half of 2015 with the small Jaguar XS sedan likely to make an appearance at the upcoming IAA Frankfurt Auto Show 2013 in September.
The launch of a selection of new and more affordable cars from Jaguar is reportedly being done to emulate the success had by Land Rover and its lower cost SUVs such as the Range Rover Evoque. While Jaguar Land Rover has declined to comment on this announcement, sources close to the company state that a new range could be announced in Frankfurt.
At the moment, the relatively cheap Range Rover Evoque and Freelander are among the group's highest selling models and in order for Jaguar to continue to compete with the likes of BMW, Audi and Mercedes-Benz in the luxury car division, it has to move downscale and produce more affordable cars. While speaking with Reuters, HIS Automotive research director Chistoph Stümer said, "Jaguar is less than half the size of Land Rover so they need to do something, plus investors will like a move downscale."
In regards to the Jaguar XS, it features a body very similar to the Jaguar XF meaning it's possible that the small sedan will utilise the platform of the XF. Furthermore, Jaguar could also use its Premium Lightweight Architecture (PLA) constructed of aluminium. This system is so flexible and versatile that it actually made its debut in the 2013 Range Rover.
Under the hood, the 2016 Jaguar XS will be offered with the some of the engines present in the XF as well as the Jaguar F-Type. However, it'll also be available with a turbocharged 2.0-liter four-cylinder powertrain developing 240hp with a 380hp, 3.0-liter supercharged V6 set to be the range-topping engine. Rear-wheel drive will be standard in the 2016 Jaguar XS but an all-wheel drive system will be offered at additional costs.
[Via Reuters]