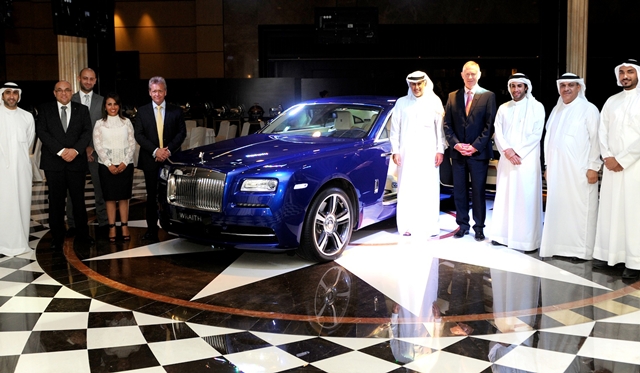 The most powerful and dynamic Rolls-Royce in history, the Rolls-Royce Wraith made its debut in Bahrain this week. The location of choice was Euro Motors, the sole dealer of Rolls-Royce Motor Cars in the Kingdom of Bahrain. The Rolls-Royce Wraith at the launch in Bahrain carries the same colour as this blue example on display at Herb Chambers in Boston.
Paul Yates, General Manager of Euro Motors pointed out the initial success in sales of the Wraith in Bahrain and the model´s effect on the marque:
"Despite being revealed for the first time today, Wraith is already an astounding success in Bahrain. Our limited allocations for 2013 are completely sold out and the order books are looking very healthy. Wraith will definitely attract a new demographic to the brand, it is a car that will appeal to a slightly younger audience, and one that will quickly establish itself as the ultimate gentleman's gran tourismo!"
First deliveries of Wraith will be made to customers in the final quarter of 2013.
2014 Rolls-Royce Wraith