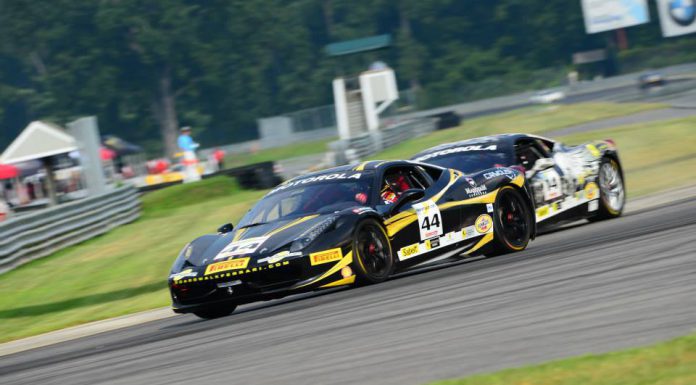 Lime Rock Park saw twenty five examples of the Ferrari F458 Challenge take the green flag on Saturday afternoon for a pair of races that would feature a similar result. Onofrio Triarsi (no. 23 Ferrari of Central Florida Ferrari) would take overall victory as well as victory in the Trofeo Pirelli class in both of the day's North American Ferrari Challenge Series.
Triarsi led the first race from start to finish while a race-long battle was waged between Alfredo Caiola (no. 9 Ferrari of Long Island Ferrari), John Farano (no. 85 The Auto Gallery Ferrari), and Damien Ockey (no. 31 Ferrari of Ontario Ferrari) for the remaining two podium positions. While in second place with the laps winding down, Farano spun off circuit after he encountered oil left as a result of contact between other competitors. Caiola inherited second position and held off Ockey to the checkered flag on the final lap.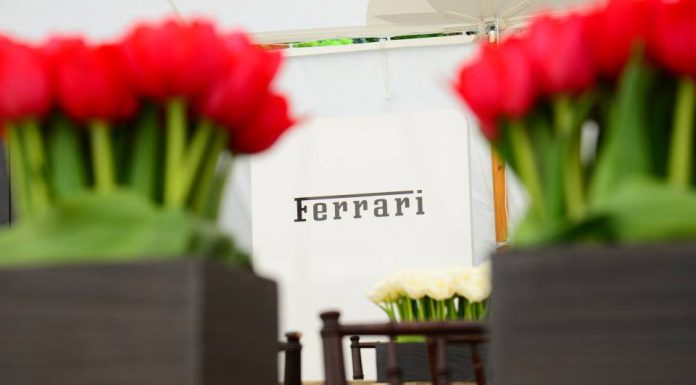 The second race, held after a brief rain shower fell on the Connecticut hills, saw Triarsi again lead the race start-to-finish. However, the race had the added drama of a late-race restart after a stoppage to repair the wall in turn one after a single-car incident involving Al Delattre (no. 16 Ferrari of Fort Lauderdale). The restart saw Triarsi jump out again to a lead ahead of a battle between Farano, Ockey, Cariola and Michael Schein (no. 21 Ferrari of Central Florida Ferrari). Farano and Ockey would trade positions several times, with Farano making the final pass for second place into turn one.
After a brief summer break the next round of the North American Ferrari Challenge Series will held at the Canadian Tire Motorsports Park near Toronto, Canada on September 6-8th.