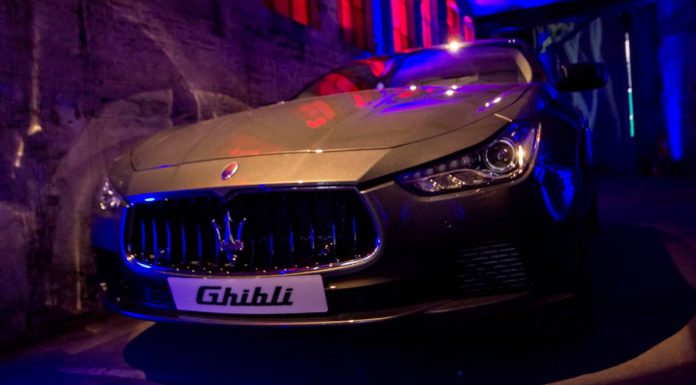 In the past few months, Italian car maker Maserati and sound specialist Bowers and Wilkins from Britain have showcased their partnership in various forms. Most notably is through the Seven Notes World Tour which came to a close on Thursday night at the Farmiloe Building, London. The tour has travelled through Dubai, Beijing, Shanghai, Tokyo, Los Angeles and New York.
Maserati are using the Bowers and Wilkins sound technology in their newest cars- the Maserati Quattroporte and the Maserati Ghibli. The closing event was spectacular, attended by more than 400 guests among them being actress and model Camilla Rutherford who showed up in a Maserati GranGabrio Sport with the roof down.
The night was brightened up by the live performance of music from Seven Notes. This music was produced by Howie B who used the Maserati engine sound to create the seven notes at the world famous Abbey Road Studios of London
As for the cars, the Maserati Ghibli will be in UK come autumn at a starting price of £48,830. The sports car comes with a twin turbo V6 engine with 330hp or 410hp in the Ghibli S. There is a diesel variant, the first Maserati to feature a diesel engine with a 3 liter V6 producing 275hp.
The new Quattroporte comes with a 3.8-litre V8 and a 3.0-litre V6 engine, both of which are twin turbocharged and mated to an 8-speed automatic transmission driving the rear wheels. The V6 engine develops 404hp and a maximum torque of 550Nm making a 0-100kp/h sprint in 4.9 seconds and a top speed of 285kp/h. The V8 produces 523hp and 710Nm of torque for a 0-100km/h time of 4.7 seconds and a top speed of 307km/h.
The first RHD Maserati Quattroporte's will be arriving soon in the UK through the official Maserati Dealer Network at a starting price of £80,095.