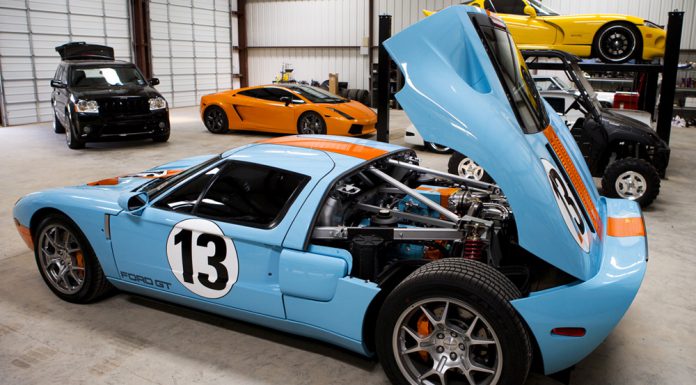 While just over 4,000 Ford GTs were produced from 2004-2006, the American supercar still remains an extremely rare sight to see and one lucky U.S. supercar collector owns a grand total of seven Ford GTs alongside a selection of Europe's best modern-day supercars!
Keeping focus on the Ford GT, it features a supercharged 5.4-liter V8 engine mated to a 6-speed manual transmission. That power is then sent straight through the rear wheels shifting the 1,520kg mass of the Ford GT. Power totalled 550hp at 6,500rpm and 500lb-ft of torque at a modest 3,750rpm when new. Consequently, the Ford GT could hit 62mph in around 3.5 seconds and an electronically limited top speed of 205mph.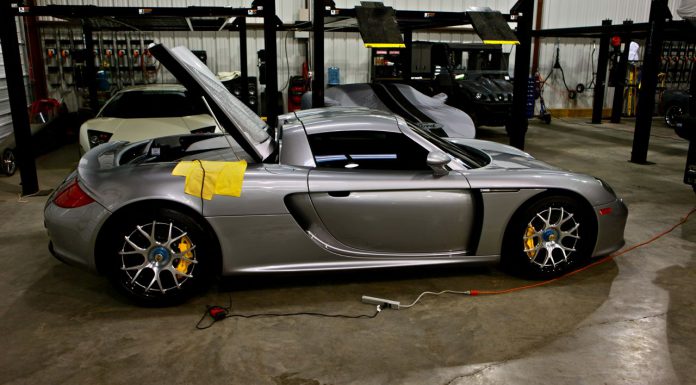 Apart from the seven GTs, included in the following collection is a twin-turbo Lamborghini Murcielago LP640 by SP Engineering, a black Mercedes-Benz SLR McLaren with matte black ADV.1 wheels matching those of the LP640. Other notable cars in the collection is a red BMW M3 Cabriolet, a first-generation Lamborghini Gallardo, black Nissan GT-R, Porsche Carrera GT, a Ford GT finished in a stunning Gulf paint scheme, a yellow Dodge Viper and a black Mercedes-Benz S63 AMG!
[Via Secret Entourage]