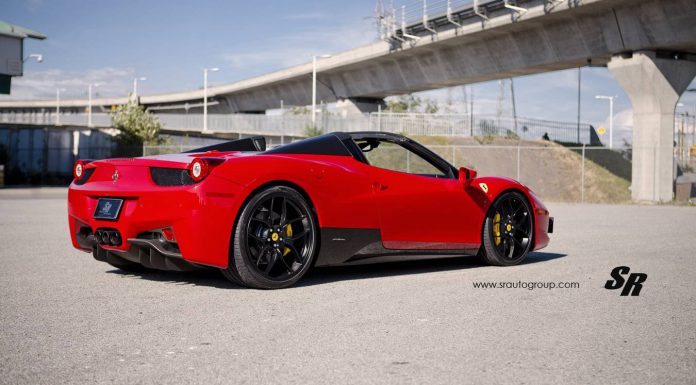 They say that In the summer of '84, you just couldn't escape the Born in the USA record and that we can't argue, but summer has also been associated with the well-spelled myth of convertibles, cabriolets, spyders and any other name we give these open top cars- the perfect cars for the summer. And this is what you are well familiar with, the Ferrari 458 Spyder.
It had visited Canadian tuner SR Auto Group to get some upgrades which are indeed evident, most notable being the Novitec upgrades. The sports car was fitted with satin black Novitec NF4 wheels; 21 inches at the front and larger 22 inches in the rear. They were then shod with new Pirelli P Zero tires. They also fitted the Novitec lowering springs and the factory Ohlins dampers.
If you opt for a full Novitec Rosso package for your Ferrari 458 Spyder, you enjoy such details as the carbon fiber parts, designed in a wind tunnel at the University of Stuttgart- a two-piece front spoiler with side flaps, air scoop wings, a ventilation grille, exterior mirrors, a side skirt, diffuser and a rear spoiler lip. Blacked-out taillights, side markers and auxiliary LED brake light complete the look.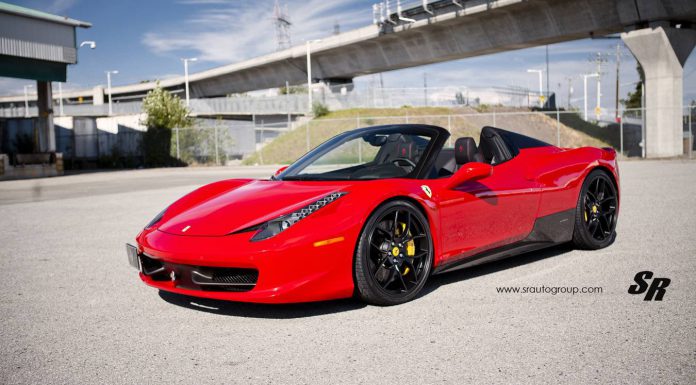 The performance package for a Novitec Ferrari 458 Spyder includes a custom made high-performance exhaust system manufactured from Inconel. This features two high-performance manifolds, sport catalysts and a rear muffler. Optionally, a butterfly valve can also be fitted. The sports exhaust alone releases an extra 39hp as well as realizing a 21kg weight reduction.