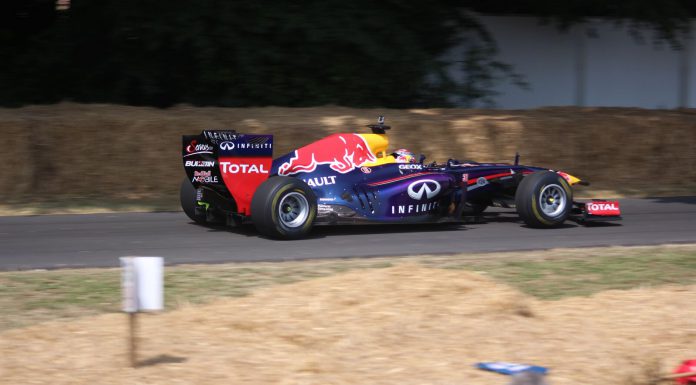 One of the biggest draws for the crowds at the Goodwood Festival of Speed 2013 is to see the starts of Formula 1 take to the hill in modern Formula 1 cars. While the ban on testing prohibits teams from running their current season car, many still choose to bring cars from the previous season. Formula 1 is so closely tied to the festival now that the date had to be changed this year's calender!
With this in mind, we took a look at the offering this year. As usual, the front runners all had displays. Ferrari, McLaren, Mercedes and Red Bull all put on a display for the crowds. Among the drivers, Lewis Hamilton, Jenson Button, Sergio Perez and Nico Rosberg all too to the hill.
Marussia's Max Chilton will also took to the hill sharing driving responsibilities with Jules Bianchi. Marc Gene drove the Ferrari F60 Formula 1 car and Heikki Kovelienen displayed the Caterham F1 car. Unfortunately crowd favourites Sebastian Vettel and Mark Webber were missing from the star studded linup this year. Hopefully we'll get to see them back at Goodwood some time soon!