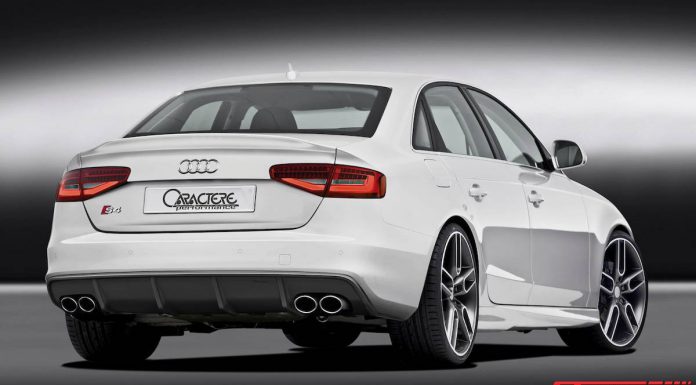 Belgian tuning company Caractere Automobile has revealed their latest project based on the 2013 Audi S4 and A4. To us, the S4 is our interest but since the project comes as a batch, its worth mentioning the A4. The tuner may not be well known here widely but they specialize in body styling kits and wheel rims to sport exhausts, power add-on units and interior styling accessories for VW cars.
The 2013 Audi S4 Berline as is the name of the kit comes with a new front bumper accompanied by a new rear diffuser with or without the "Caractère" exhaust and tips.It also comes with a boot spoiler and a set of side skirts. The kit also comes with their CW1 wheels in sizes of 18, 19 or 20 inches and finished in graphite or silver nature.
The 2013 Audi S4 comes from a long lineage of the S4 trim since 1991 and has seen tremendous changes and improvements. The powerhouses started with a simple but rather useful 2.2 liter turbocharged inline 4 to the 2.7 liter twin turbo V6 in the B5 before the B6 and B7 acquired the high revving 4.2 liter V8. The latest one in this model is the 3 liter supercharged V6, the B8 generation only comes in saloon and avant models as the cabriolet was replaced by the S5 cabriolet, a good move indeed since it still uses the same engine as the S4 B8.