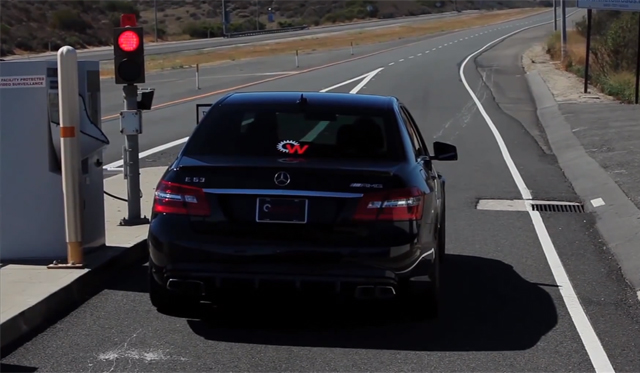 For the latest episode of Tuned on the Drive YouTube channel, Matt Farah had the chance to drive an insane Mercedes-Benz E63 AMG tuned by Weistec Engineering and developing 850hp. On the surface, this car looks completely stock yet delivers 715hp at the rear wheels.
Tuning a luxury Mercedes-Benz E63 AMG actually makes quite a lot of sense. Not only does it have five seats and is more than capable of carry heaps of luggage, this particular car is faster down the drag strip than almost any supercar on the planet.
In the following video, Tuned drives the Mercedes-Benz E63 AMG by Weistec Engineering on some roads around Orange County in California and the results of this upgrade speaks for itself!