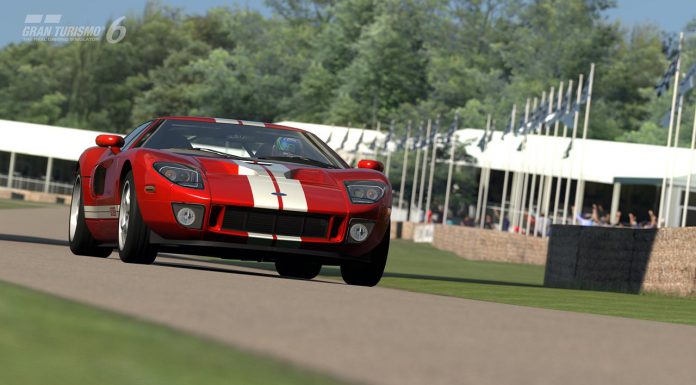 In a video released today on their official YouTube page, Grand Turimso developers Polyphony Digital have confirmed that the Goodwood Hill Climb will be included in Gran Turismo 6.
Set to be released in the fall of 2013, Gran Turismo 6 is the only installment of the Gran Turismo franchise to include the famous hillclimb. Admittedly, the video released shows the course in a very early stage of development and as such is certainly not as eye-catching as what gamers can expect when the full game releases this fall.
The video also confirms the existence of multiple cars within the game. The Mercedes-Benz SLS AMG GT3, Ford GT and lesser known Zagato TZ3 Stradale are all seen storming up the famously narrow strip of asphalt. The attention to detail seems to be on par with other Grand Turismo titles, as the off track action seems to have been given as much attention as the track itself.
While the automotive world is ever hopeful that Polyphony will include Pikes Peak in Gran Turismo 6, no official word as of yet. We will keep you posted. Expect to see Gran Turismo 6 in stores this fall for Playstation 3.