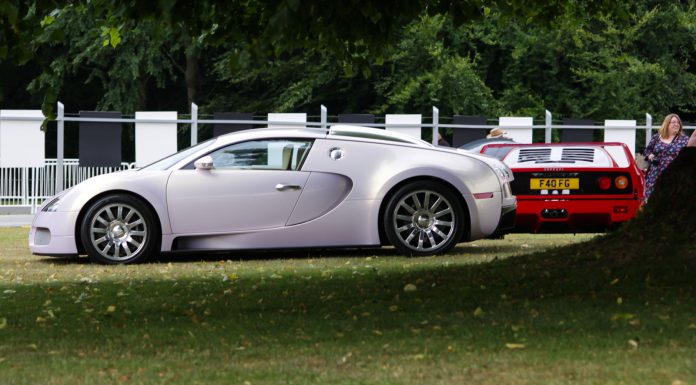 The Goodwood Festival of Speed 2013 has a few supercar highlights to be found outside of the supercar paddock! Over at the Cartier Style Et Luxe, a gathering of the top pin up cars is attracting a lot of attention. We caught it early morning for a few photographs!
If you had to guess the cars that Goodwood have chosen to display you would most likely guess right. The display includes the revolutionary Lamborghini Countach which graced the bedroom walls of many. The example on display is a particularly attractive example finished in yellow and without the massive spoilers.
Elsewhere we have the Bugatti Veyron which is the latest pin up. We also have the Ferrari F40, pornography in the shape of the Lamborghini Miura P400S a Jaguar XJ220 and by no means least, a McLaren F1. The McLaren is of course the famous Rowan Atkinson (Mr Bean) car which recently received a major restoration after it suffered a big accident.