A unique yellow and carbon fiber Hamann Volcano based on the Mercedes-Benz SLR McLaren is currently up for sale at Alain Class Motors in Dubai.
This particular Hamann Volcano has covered just 1,800km. The Hamann SLR Volcano is not just modified on the outside, but has also had a performance upgrade. The engine output is increased from 626hp to 700hp and the maximum torque has been lifted to 830Nm. This allows for a sprint from 0-100 km/h in 3.6 seconds and a top speed of 348 km/h. Hamann can turn any standard SLR into a 'volcano' that out-performs McLaren-Mercedes's own 722 edition of the SLR.
Quite a number of Hamann Volcanoes have been produced over the years with red and white examples being very familiar to us!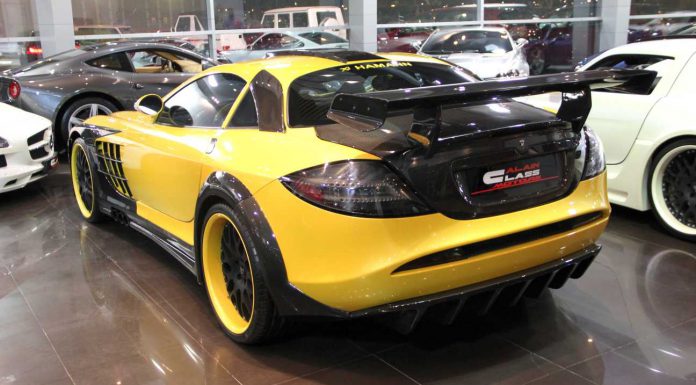 [Via Alain Class Motors]