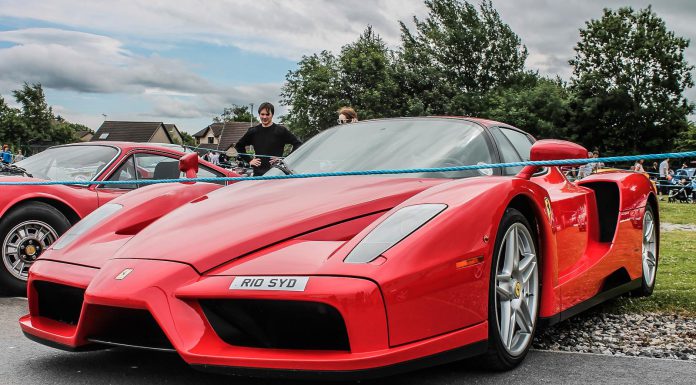 On June 30, 2013, the Alford Speedfest was held in Alford, United Kingdom. More specifically, it was held at the Grampian Transport Museum. The show consists of modern exotics, classic exotics, race cars, and any other special cars that you could think of. There are also races around a small track.
JackLB Photography had the opportunity to visit the show and send in pictures of some great cars that were present. Some of the greatest cars that were showcased included a Ferrari Enzo, an Aston Martin DB5, a Jaguar XJ220, and many other very exotic automobiles. In total, about 150 exotic cars attended the show that day.
If you were lucky enough to be one of the first people in to the show, you received a voucher for a ride around the track in one of the cars at the show. Each ticket that was given out corresponded with a specific car. Some examples of the cars that were offered was a Ferrari F430 Spider, a Ferrari 360 Modena, a Porsche 911 GT2 RS, a Lotus 2 Eleven, and a TVR Tuscan S.
Jack, the photographer of these shots, was one of the first to arrive so he was given a voucher. The voucher that he received corresponded with a tuned Mitsubishi Evo 7.