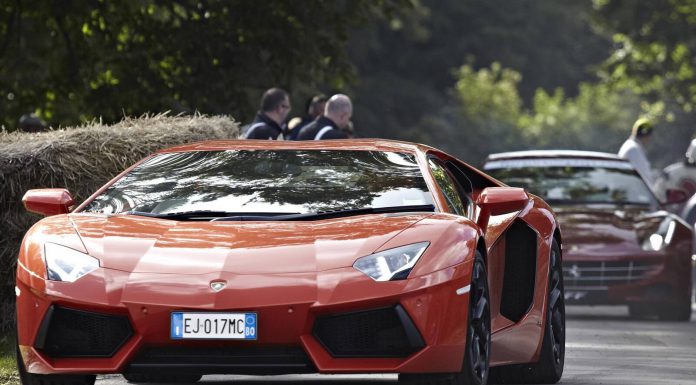 Most eyes will be on the Michelin Supercar Run next weekend at the Goodwood Festival of Speed 2013. There will be plenty to see with 75 of the latest and greatest sports cars being displayed both static and on the hill!
Among the supercars on display will be the McLaren P1 which will receive its first dynamic outing, Eric Clapton's unique Ferrari SP12 EC, the Dutch Vencer Sarthe and the egerly anticipated Alfa Romeo 4C. The Peugeot Onyx and Renault Twin'Run concepts will receive a dynamic debut and the visitors will also get to see the unique Rolls-Royce Wraith!
Elsewhere, expect to see a Veyron or too, perhaps even a Koenigsegg and a Pagani. Aston Martin will display their Rapide Bertone Jet 2+2 and Ferrari have confirmed an FF, F12 Berlinetta and a 458 Spider will showcase custom options. Maserati will be taking the Ghibli and Nissan will present the 370Z Nismo. Expect Jaguar to bring an F-Type and the brand new XFR-S sedan!
We can't wait until next Friday!