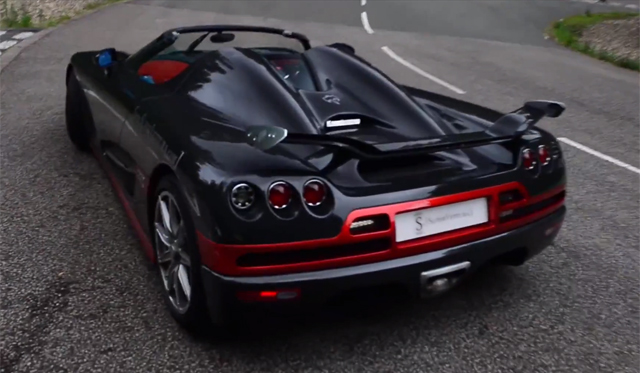 The BHP Project on YouTube recently had the exclusive opportunity to drive an extremely rare Koenigsegg CCR Revo and their review can be seen below!
This particular Koenigsegg CCR Revo features a 4.7-liter V8 engine mated to a 6-speed manual transmission. It produces an extremely impressive 806hp and is based on the once fastest production car in the world, the regular Koenigsegg CCR.
http://www.youtube.com/watch?v=7NVm73mmAhk
This car is the first right hand drive Koenigsegg CCR ever built and was fully upgraded at the factory in 2012. This upgrade consisted of re-upholstering the interior as well as fitting it with a visible, naked carbon fiber finish. In fact, the Koenigsegg CCR Revo is the only clear carbon fiber bodied Koenigsegg CCR ever produced!