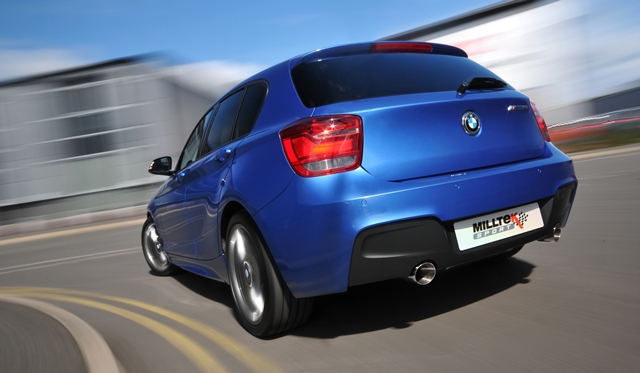 Exhaust manufacturer Milltek has released details of its new performance exhaust system for the BMW M135i which features BMW's twin scroll turbo engine.
The new Milltek stainless steel exhaust system endows the capable car with tangible gains in power, torque and sound quality. To improve gas-speeds and its performance, Milltek has reduced the OEM's systems 80mm diameter down to 76mm.
Initially, the system will be launched as a cat-back only set-up, with the additional option of a turbo-back system, complete with large bore downpipe and high-flow cat configurations. All terminate in a smart dual outlet, with options of polished or black GT-90 trims. The cat back system is fully EC-approved. Prices start at £565.00 +VAT.