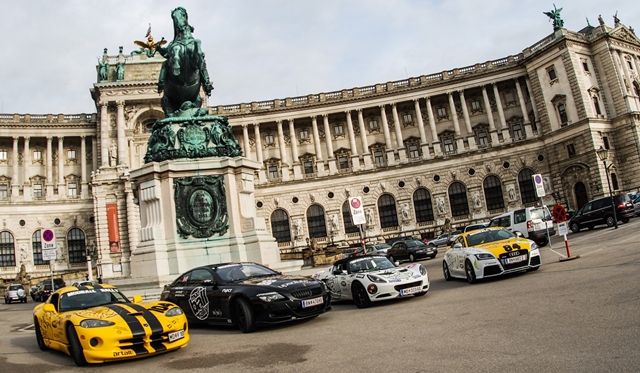 Supercar photographer xdefxx on facebook and flickr has sent us selection of his pictures from the ModBall Rallye Checkpoint in Vienna.
As you can see in the gallery below, some crazy wrapped supercars like an Audi R8 V10 Spyder, two Audi R8 V8, a Morgan Aeromax and a Dodge Viper participated in the event as well as various sports cars like a G-Power BMW M3.
The route for 2013 took the Modballers through London, Amsterdam, Luxembourg, Zurich, Milan, Venice, Vienna, Bratislava and Prague.