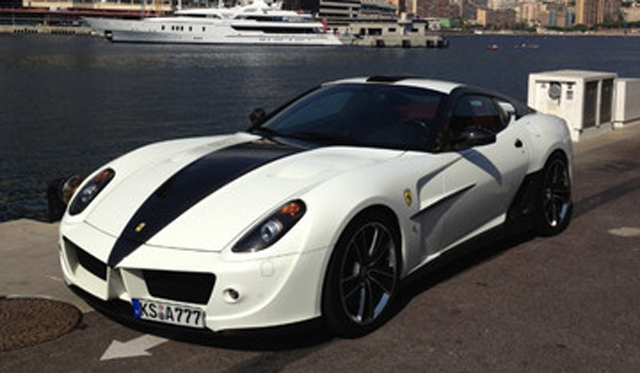 Ever wanted to own a high-performance Ferrari supercar but always felt that a standard Ferrari just isn't special enough? Well if that's you and you're in the market for just a car, we could have the perfect car as a Mansory Stallone based on the Ferrari 599 GTB has been listed for sale for a cool 269,000 euros.
This Mansory Stallone has had only one owner and is just one of six in the entire world. As the name suggests, the car has been completely redesigned by infamous tuning company Mansory at a cost of 180,000 euros. Since leaving the factory in 2008, this Mansory Stallone has covered just 11,000km.
The Mansory Stallone features completely custom bodywork including various components of bare carbon fiber such as in the middle of the hood as well as the rear bootlid spoiler. Under the hood, the Mansory Stallone also incorporates a selection of upgrades helping to make the Mansory Stallone a true competitor to the Ferrari Enzo.
Featuring a 6.0-liter V12 engine fitted with a supercharger and sport air filter, the Mansory Stallone produces an impressive 720hp and an additional 92Nm of torque from the standard car. To further add to the drama of the Mansory Stallone, it features a stainless steel exhaust system!
[Via Mobile]