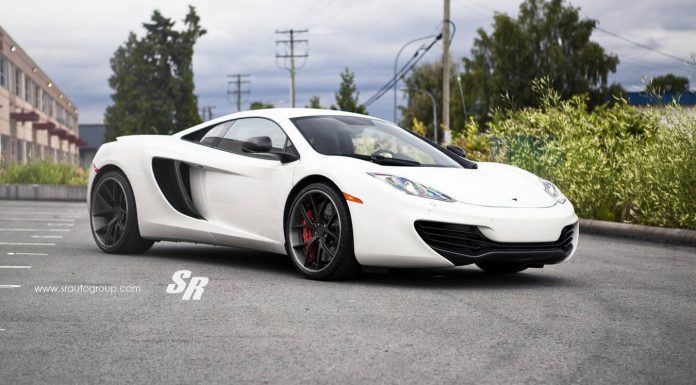 The McLaren 12C has appeared in automotive news for various reasons this year, but the most prominent has to be the award for best engine of the year with the 3.8 liter V8. And that perhaps gives tuners extra motivation into engaging their skills towards this British Supercar.
In that regard, Canadian tuner SR Auto has revealed their latest project based on the same car, in white and as always, splendid photos shoot from their crew. The wheels need no introduction here, PUR 4OUR Depth in sizes of 20×8.5 inches and 20×11 inches in the front and rear axles respectively. These wheels were finished in a matte modern black face to slap contrast on the white skin while complemented by a Lumiere grey lip all around.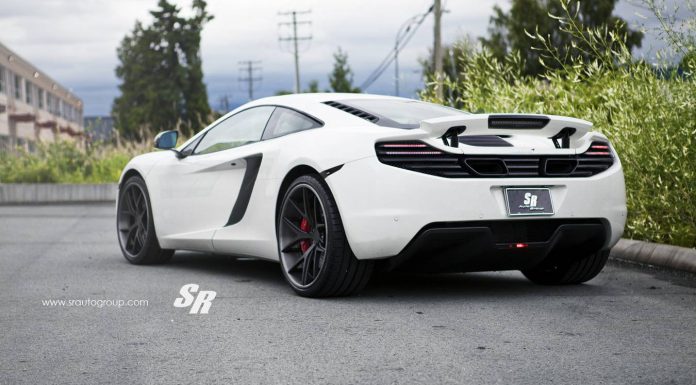 Like said above, it runs with a 3.8 liter V8 twin-turbo, internally known as the M838T, and is used in the McLaren P1 albeit with supplementary electric motors serving alongside it. It is able to produce 616bhp and a 0-97km/h in just 3.1 seconds. Fuel efficiency is the key here; McLaren's M838T has a fuel economy of 24.2 mpg and emissions of 279g/km. That is much better than most sports cars playing in its league!
And of course, it could be yours for a price of $239,400 thereabout- (not this particular one!)