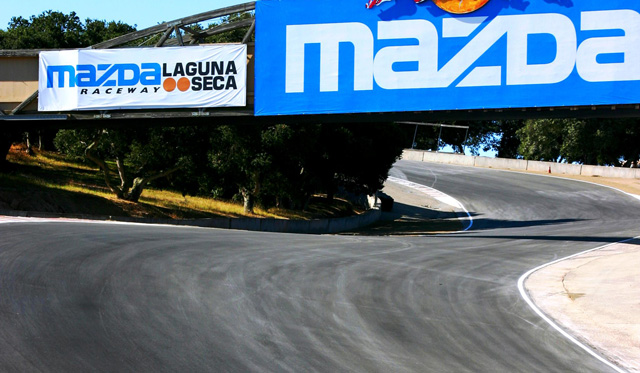 Ever since Sabine Schmitz lapped the Nurburgring in 10:08 in a Ford Transit van, the internet has been abuzz with hundreds as hundreds of videos have been posted showcasing various strange and otherwise non track-worthy cars completing laps on circuits around the world.
And while Sabine Schmitz may have done her infamous Nurburgring lap in 2004, racing schools across the United States (and the world) have been using vans to shuttle students around race tracks long before that. The video above, uploaded by BureauofSpeed shows the students at the Skip Barber racing school being treated to a lap of the famous Mazda Raceway Laguna Seca in a Ford Econoline passenger van. While not the same as the European spec Ford Transit, the vans are quite similar — especially when you consider it's a van on a race track. Chassis dynamics and other mechanical attributes really are thrown out the window at that point.
Nevertheless, the van appears to hold up to 8 people, including a driver. And while horsepower and performance figures really are irrelevant, it wouldn't be too much of a stretch to assume that the instructor driving the van is getting a better lap time than many of the students.
Check out the video above and tell us what you think. Would you want to ride in an 8-passenger Ford van for a lap of Laguna Seca?