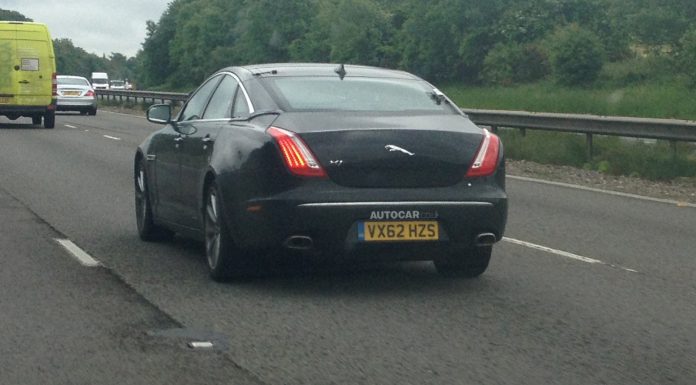 The next generation Jaguar XJ has been seen testing on open roads, albeit its still far from its planned launch date of 2016, the year it will replace the current generation which was introduced in 2009. Autocar has shared photos of what seems to be a mixture of the current generation mated upon the incoming model.
Some time back, we brought you reports indicating that a second body style will be coming to the XJ for the next generation. This new body style is targeted mostly at the Chinese market. The iconic sloping roofline of the current generation XJ will be ditched in favor of a roof line begetting of a more spacious interior. Jaguar's market research has suggested that Chinese customers prefer a more roomy, luxurious interior as opposed to a car that looks appealing strictly from the outside.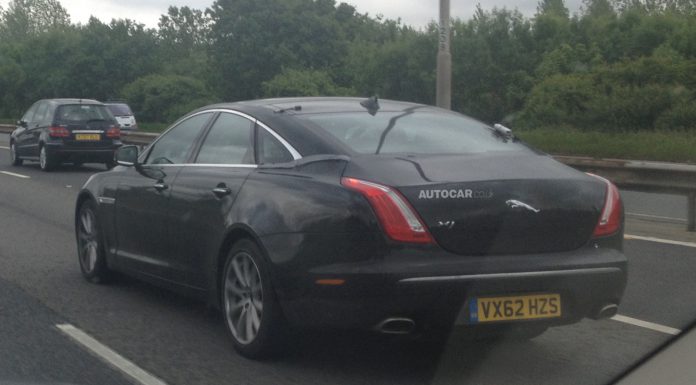 The rest of the world will get a model that continues with Jaguar's modern design philosophy of sloping lines and dramatic curves. The next generation will be based on the Premium Lightweight Architecture (PLA) which involves the use of aluminum. This has also been utilized in the new Range Rover HSE and Sport models.
[Source: Autocar]