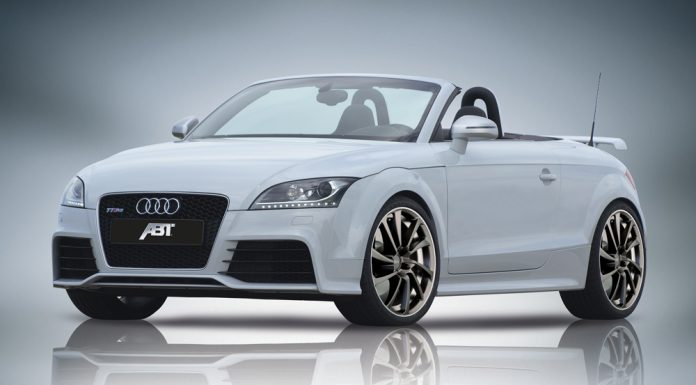 ABT have released their latest round of power upgrades for the ABT TT-RS and RS Plus models! The power packages increase power all the way up to 470hp. ABT have refrained from adding cosmetic upgrades, instead customers will get a well thought out package designed to make the car go a lot faster.
To expedite the power increases, ABT fit an optimised engine management system alongside an ABT-developed air-to-air intercooler and an ABT turbocharger. The modifications are enough to turn a solid 340hp into 470hp, torque is increased from 450Nm to 630Nm.
The ABT TT-RS is now able to sprint from 0 to 100km/h in just 3.9 seconds. Top speed is now 285km/h. To complement the performance, the car gets a 30mm lower centre of gravity via a set of ABT suspension springs. It also gets an ABT stainless steel exhaust system complete with middle and rear silencer.
Brakes receive an ABT sport brake system. Wheels are available too with CR, DR and ER sport-type wheels in 19 or 20 inches. The power package is known as ABT Power S. Standard ABT Power packages are also available and boost power to 420hp and 440hp depending on the TT-RS model.